Step 1
To view commission of teacher,
Go to Teachers from the left menu, and
Then click on the desired teacher row.
Step 2
Click on the Commission. This will redirect you to the Commission page.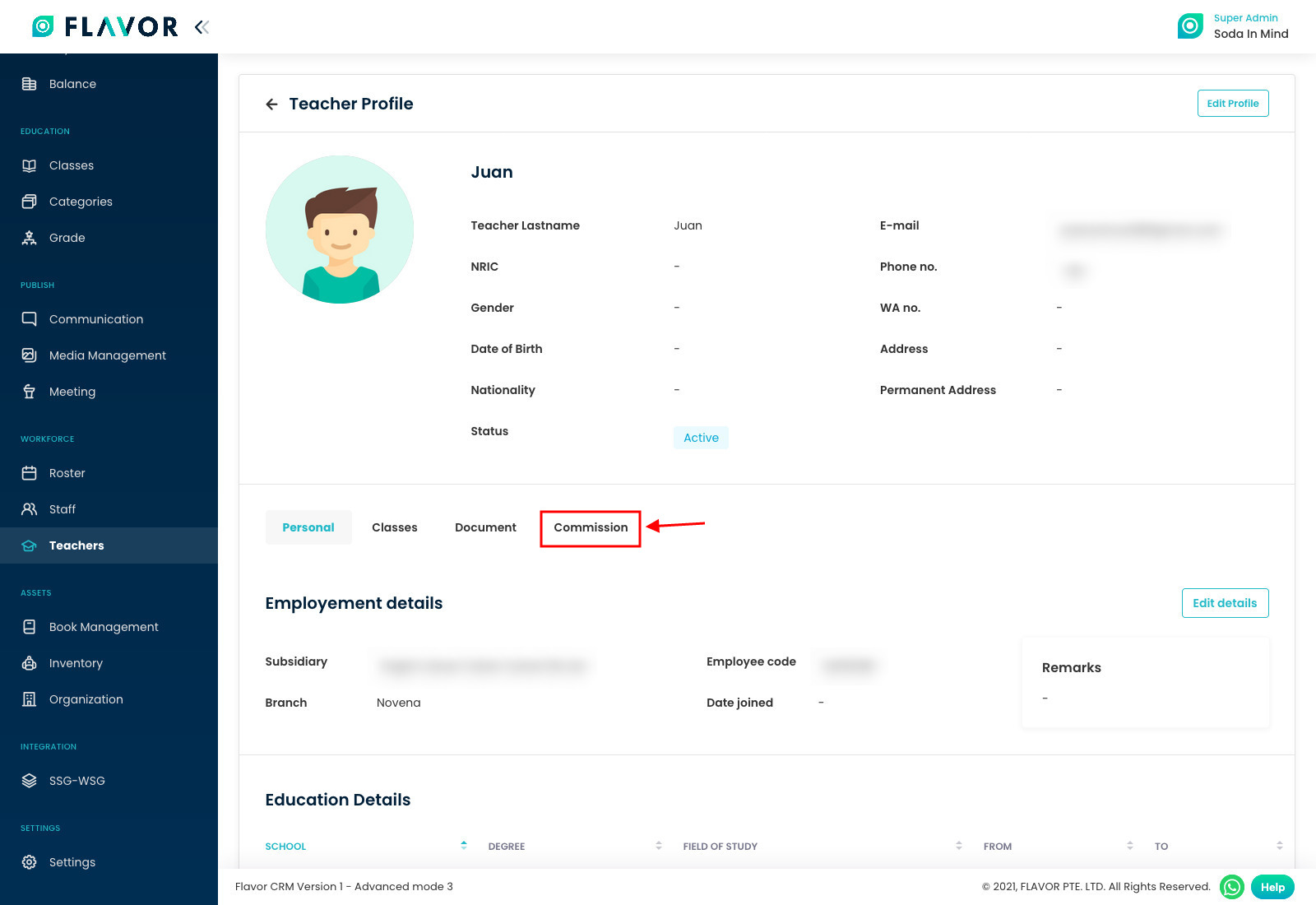 Step 3
Teacher's commission will list out here.
Before this you will have to make sure the commission section is filled up of the teacher and after filling up this section only, the system will start calculating the commissions.
You can view commission of any month by selecting month from top.
Furthermore, you can also add/edit teacher's commission by clicking on Edit Commission button.
Note: The teacher commission is not calculated for the day when the teacher is on leave.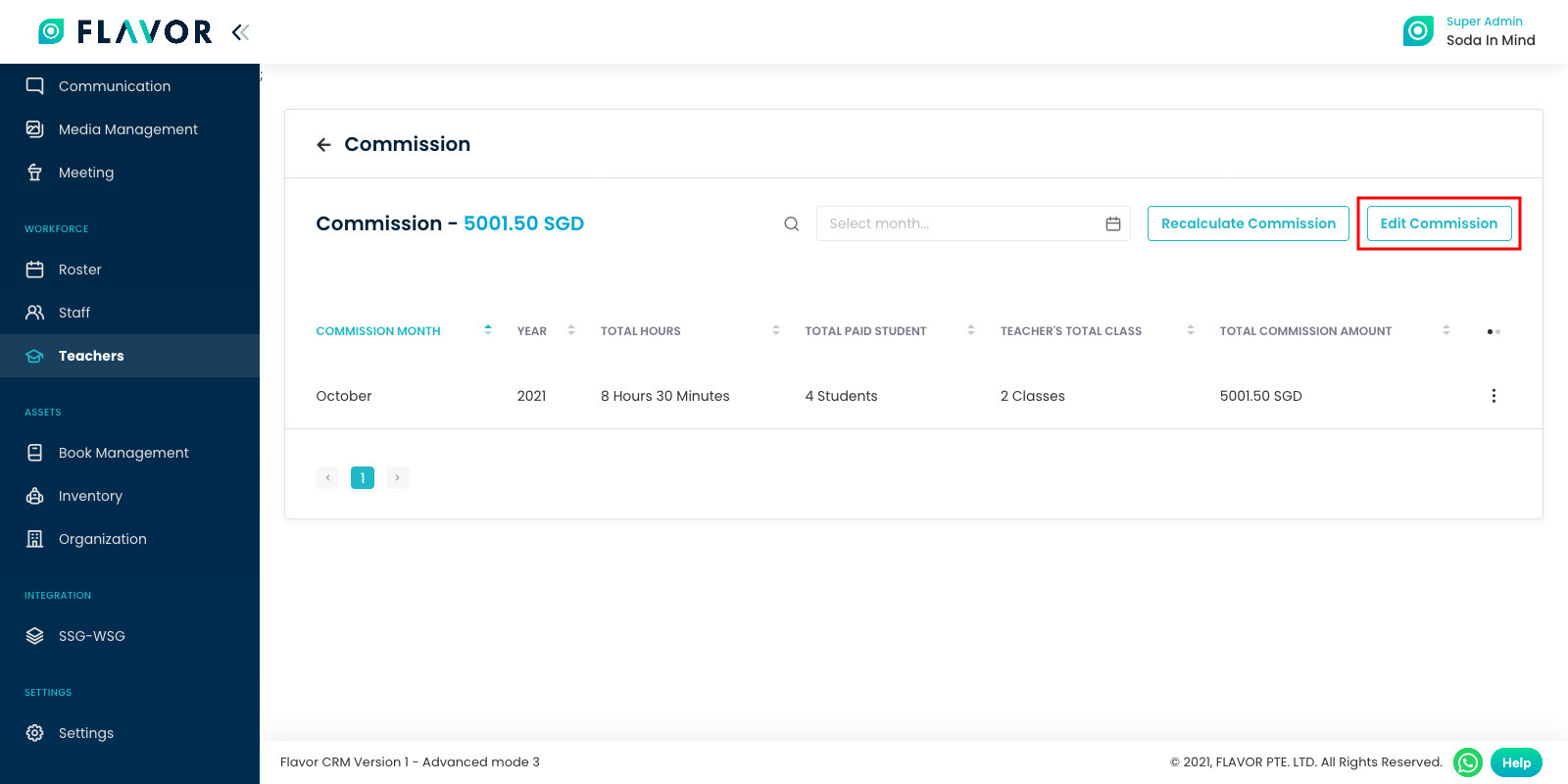 Need more help? Ask us a question
Please let us know more of your details and our team will reach out to you very shortly.