Introduction
Flavor Professional app is for the teachers. In this article you will find as to how to view/mark attendance in Flavor Professional. 
Step 1
Login to the Flavor Professional app. 
Click on classes icon from the below menu.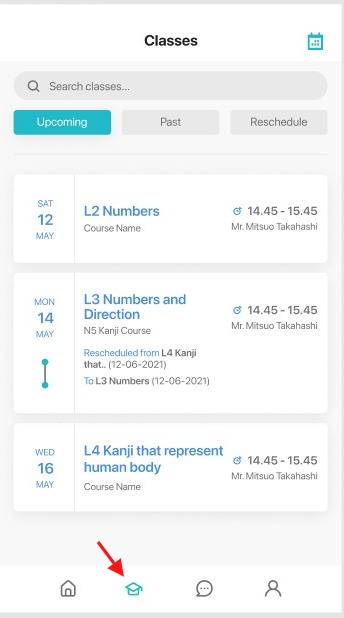 Step 2
Click on the particular class.
This is open the class view with the list of students.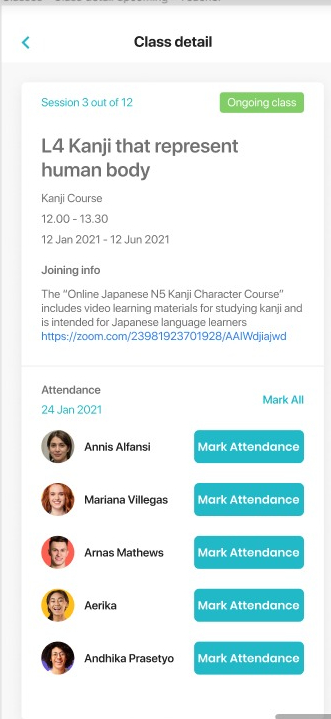 Step 3
To mark attendance one by one, click on Mark Attendance button.
To mark attendance to all student at a time, click on Mark All button.  
If you click on Mark Attendance button, then it will navigate to Mark Attendance screen on the app. Set Present/ Absent/ Late etc. as per the need.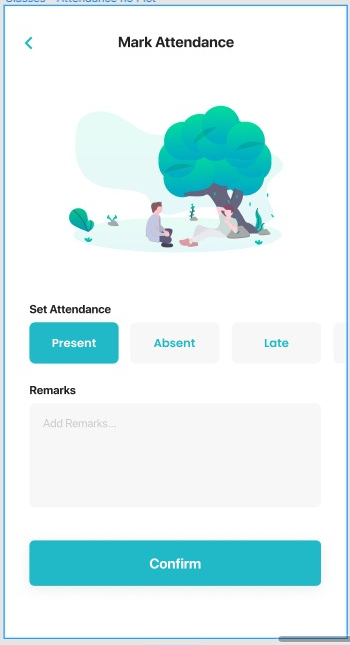 Once attendance is marked one by one, then in the class listing page, it will be visible as shown in the screenshot. Here, in the screenshot, 1 shows the student detail. If you click on this, then you can see the student details.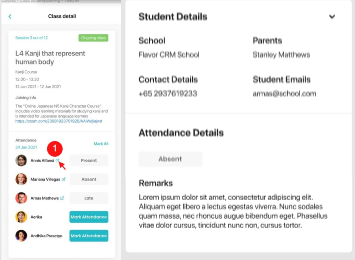 If you click on Mark All, it will navigate you to Mark Attendance screen where you can mark attendance for all the students at a time. You can cancel the student from the list by clicking on cross mark against each student name. In the given screenshot, [M] and [T] against the student name refers to the Makeup class and Trial class student. 
Note: Once the Attendance is marked by the Trainer/Teacher in Flavor Professional app, the parents will get notification in the Flavor Scholar app.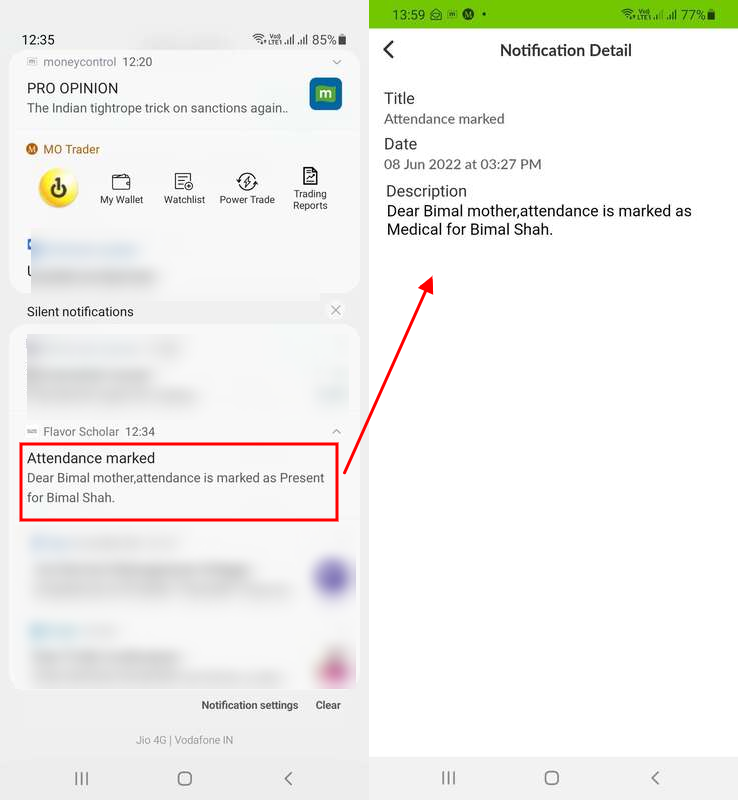 Need more help? Ask us a question
Please let us know more of your details and our team will reach out to you very shortly.