Tips to Choose The Best CRM System to Grow Your Business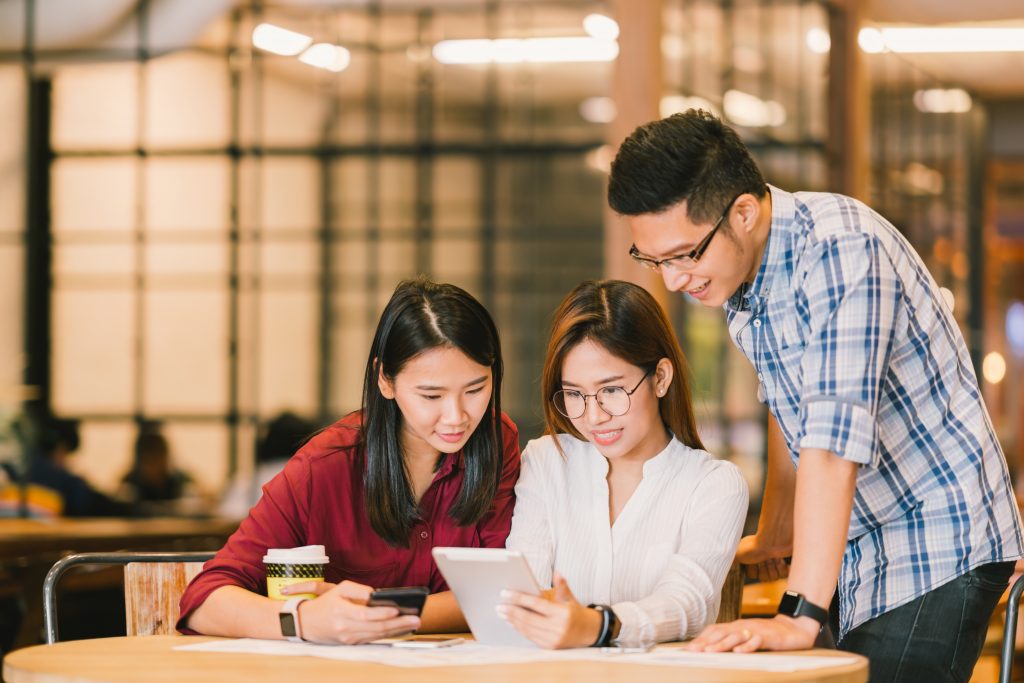 Your customers are your most important assets, and you need a power tool that will help you manage them successfully and efficiently. This is why most companies across the globe are now investing in Customer Relationship Management (CRM System) that allows them to save and manage important information about their existing and prospective customers. It helps companies in serving their existing customers well and also enables them to nurture the leads to become future clients.
Table of contents
What is CRM software?

Benefits of CRM for your business

How to choose a CRM
What is CRM software?
CRM is software that keeps track of all your customers and provides you with their detailed information. It is available at different price points with varying amounts of features and modules. Depending on the requirement of your business, you can utilize the CRM for lead generation, organizing marketing efforts, figuring out details about deal closures, automating your customer service, keeping track of your customer's interaction with your company, getting to know about your most popular products and when they sell the most, the success and impact of your marketing campaigns, managing inventory based on data and a lot more.
Benefits of CRM for your business:
It will help you organize your data and important information:

CRM automates data collection and information keeping so that you can access customer details at the click of a button

CRM will keep your client communication updated:

It tells you what follow-ups each client requires depending on where they are in the sales funnel. You can organize callbacks, provide detailed information about your business, send emails, and book an appointment

Integrates a to-do list:

It informs you about the future steps to take the lead further without missing out on anything from your to-do list

Can be accessed from anywhere, any time:

Today's CRM software is cloud-based that enables you to access information from anywhere and from any device. This gives you limitless access to important data, which is safely stored on the cloud

Financial forecasting and advanced planning:

CRM software helps you plan, especially during peak business hours/seasons. You can also predict customer behaviour, buying patterns, etc

CRM software provides a variety of reports and analysis:

From sales projections, lead management, lead closing, marketing campaigns, and client issues, it provides different useful reports
How to Choose a CRM?
With the market flooded with a variety of options, choosing the right CRM software might feel overwhelming. Every software comes with its own set of CRM features, pricing models, and useful tools, and making the right decision can become a tough task. But if you are convinced and ready to opt for one, here are a few things you must keep in mind before choosing a CRM that fits perfectly in your business requirements.
Understand What is CRM and Why You Need It
It is obvious that you first need to know what is CRM software before you make a purchase. It is not worth making an effort to implement something that you have little knowledge about. While the world is embracing CRM in business, it is important to know why CRM software will benefit your business and how you will implement it in the set of your requirements. You must know the benefits of CRM, its methodologies and the best practices for successful integration, and what it can do for your business. The main idea behind gathering the right information about CRM is that you can't compete with other businesses with half knowledge. While the software part of it comes later, first you need to know your business requirements.
While the world is embracing CRM in business, it is important to know why CRM software will benefit your business and how you will implement it in the set of your requirements.
Understand Your Business Requirements
CRM software comes with different features and tools and not every CRM is suitable for your business. Your business requirements will determine the kind of CRM software you need. You might purchase the most expensive, feature-laden CRM, but it is no good for you if it doesn't fit your business requirements. Think about the amount and the kind of information you need for your business to flourish, and make sure that your CRM provides you with that. Check whether you need a B2B CRM or B2C CRM. Determine how much your CRM software needs to do to fulfil your requirements, how it will help your business grow and how scalable it is through modules and features. Strike the right balance between a system that fulfils your requirements yet is easy to implement and operate.
Operational, Analytical or Collaborative – Which CRM Do You Need?
Different CRMs provide different solutions. You need to choose the one that is best for your business. A basic operational CRM will provide a single set of customer information that your sales and marketing team can use. The advanced operational CRM can provide more advanced support. It can leverage capabilities like sales automation to help you analyze the entire customer cycle, marketing automation for streamlining campaigns, and service automation for customer service handling.
Analytical CRM will give you deep insights into customer behavior and buying patterns using advanced data mining and pattern recognition techniques. With this information, you can build your marketing campaigns with more precision.
Collaborative CRM helps in communicating and sharing information with internal and external stakeholders. From agents, employees to management and partners and vendors, it can bring them all on the same page.
Features to Look For in Your CRM Software
We might have said that CRM software is not a one-size-fits-all solution, but there are certain features all CRMs should have. These include:
Lead management:

Starting from a prospective client to being a customer, your CRM should manage the entire lead cycle

Contact management:

From storing important customer information to organizing and managing it, the software should seamlessly do that

Automation:

Should be able to automate leads and sales tasks, different processes, and workflow

Managing different campaigns:

Should create different marketing campaigns and check their success or failure

Track emailing:

Email tracking is important to keep in touch with the customers

Managing social media interactions:

Should be able to keep track of how customers are engaging with the brand on social media platforms

Report generation:

Should generate important and insightful reports on different aspects of your business

Device accessibility:

Should be compatible with different mobile devices including iOS and Android
Consider How Much It Costs You
The CRM you choose should fit into your budget while fulfilling all your business requirements. The more features your CRM software is loaded with, the more it will cost. But that doesn't guarantee that it will be the best bet for your business. You must recognize the needs and then find a system that has the right features to fulfil them.
Most businesses initially go for a free sample and then move up to the more upgraded and paid ones as they understand its significance and usability, or scale up their business.
Test It Before Buying It
You must ask for a demo before you purchase the CRM software. Make sure that you understand how it works and that you and your staff members will be comfortable working on it. Several vendors offer full-featured trails of the software, and it is highly recommended that you opt for one. This way you can work on the CRM and experience its functionalities, and whether it matches up to your expectations. If it does, you can move ahead with it, but if it doesn't, you have the option of making the necessary changes or opt for a completely different system.
To provide your customers with services that will delight them, you need CRM software that will keep track of all the important information about your prospective and existing customers. It helps in organizing your workflow and makes your business more efficient in providing excellent customer services. Having said that, it is not always easy to narrow down on a CRM software that fulfils all your needs and still fits into your budget.
For that to happen, you need a service provider who understands your business and its requirements well and then creates a CRM that has all useful tools and features seamlessly integrated into it. This is where Flavor comes into the picture. With a team that has years of experience working with a variety of clients, it goes deep into understanding the unique needs of every business. And after thoroughly analyzing them, it provides the best CRM software solution that will help you take your customer management a notch higher.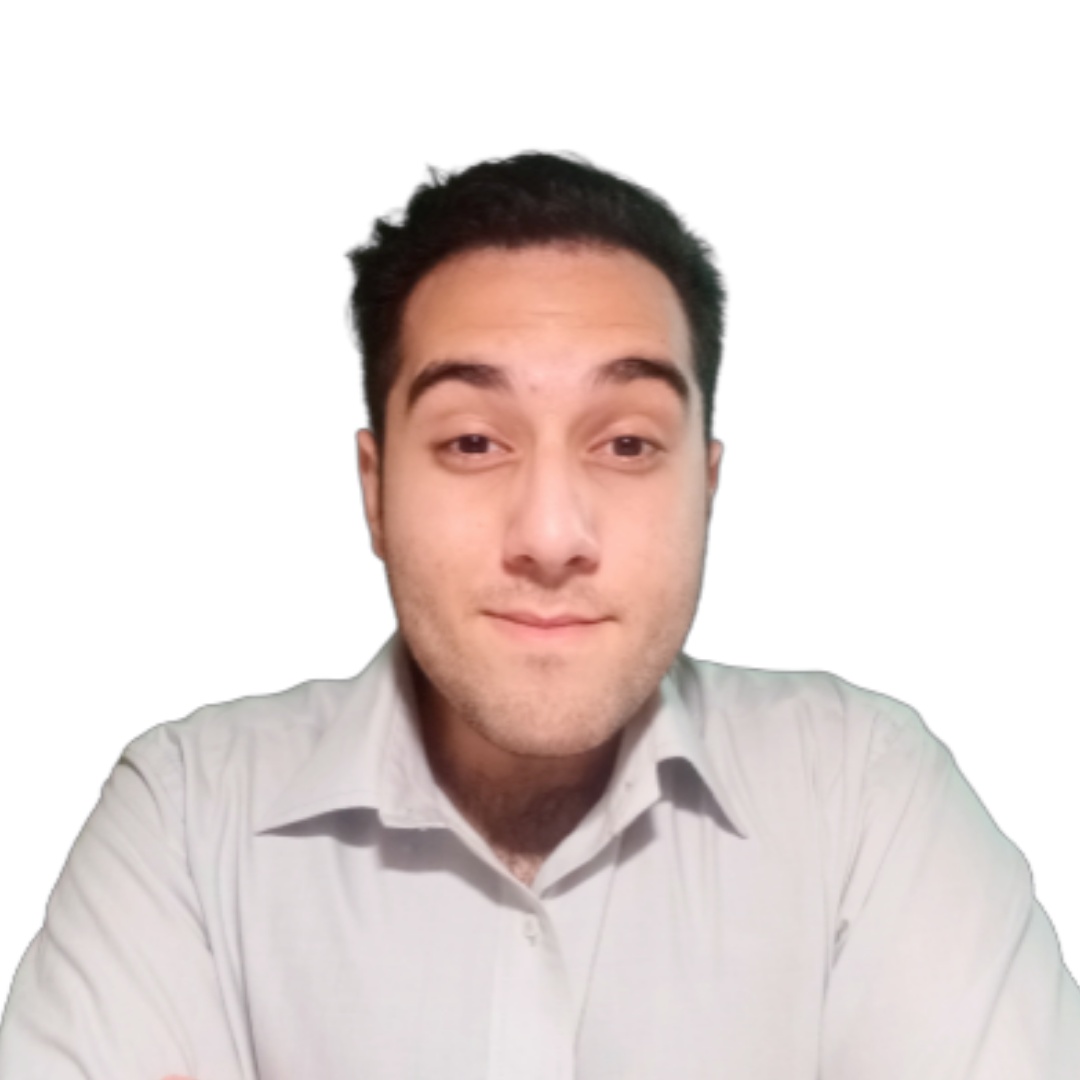 General Manager
Devansh Suri with his expertise in IT and Marketing is able to come up with market viable solutions for clients who are looking for integrating CRM system into their businesses. He looks after all round system development, knowledge base creation and marketing of Flavor System.