A Detailed Guide to Sales Pipeline: Learn how to build one

A Detailed Guide to Sales Pipeline: Learn how to build one
No matter what kind of business you own, one of your main aims is to increase your sales. However, not all sales teams are able to achieve their respective targets despite being on their toes all the time. This could be due to broken sales processes that lack visibility and hinder future planning. A robust sales pipeline can help you manage the different stages of your sales process and get you the desired numbers.
What is a Sales Pipeline?
A sales pipeline depicts how a prospective customer moves through the different stages of your sales process. Since sales processes vary from one company to another (they might even be different for different products within the same company), it is important that your sales pipeline accurately reflects your buyer's journey. A robust sales pipeline can help organisations predict revenue generation by reflecting on where a particular customer is in the sales process and how many of those in the pipeline will eventually convert into deals.
Different customers will move through the sales pipeline at their own pace depending on their level of interest, urgency, need, and the amount of research they have already done about the product/service. A proper sales pipeline will provide a sense of accountability and make it much easier to set your goals. You can achieve this by breaking the sales processes down, knowing exactly where the customers are in the sales processes, and how fast they are likely to move towards doing business with you.
What you need before building a sales pipeline
Since the sales pipeline is integral to every business, you must take time and utmost care to build it. Having the right information about the company, target audience, market, existing customer base, product, pricing, and competition will help you chart a proper plan that will yield the right results.
Here are a few important things that you must have before you develop a sales pipeline:
List down your prospective buyers:

Create a list of your prospective customers who fit your target audience and have the ideal customer profile. They must have the need, and the budget to buy the product or service you provide. Make a list as detailed as possible so that you have every piece of information required to create a robust sales pipeline. It would be best if you had their names, contact information, what they do (their company name and the industry they are related to), where they stand in the decision-making hierarchy, and how you got in touch with them.

 
Know your sales process: A sales process is a step-by-step formula that tells you the exact sales         activities you need to undertake to close a deal. The better your sales formula, the higher your        chances of repeatedly winning contracts will be.
Understand your revenue targets:

It is almost impossible to head in the right direction if there are no targets or defined goals in front of you. So, determine what you want to achieve and create a sales pipeline aligned with those goals. Your revenue target will help you get the correct answers, i.e. the number of deals you need to have in your pipeline to achieve your target. Once you have the revenue target clear, you can work towards generating those many deals and closing them to have that number achieved.

Keep your colleagues involved:

A sales department can't operate in isolation. It's a team effort. The more involved your team members are, the more they are likely to achieve. Since each sales team member will use the same sales pipeline, it works well if you involve them during the developmental stages. Take their feedback, ask essential questions, and take their advice and opinions before finalising your plan. The proper collaboration, communication, and management will help you build a robust sales pipeline.
Benefits of a sales pipeline
There is a reason why even the biggest organisations and enterprises emphasise developing a proper sales pipeline. Here's why:
It provides the right insights into the deals:

A proper sales pipeline will provide the right insights about the financial metrics, indicating which deals are most likely to close and turn into revenue.

Helps measure team performance:

It provides detailed information about how every salesperson is performing in the team and monitors how close they are to meeting their sales targets.

Revenue prediction:

Since the sales pipeline indicates the value of deals that are likely to be converted, it helps sales leaders predict how much revenue is likely to be generated monthly.
How to successfully build a sales pipeline
Building a sales pipeline is an important part of your business. You must invest the right amount of time, manpower, talent, and resources in charting the right plan that delivers the right results. Here's how you can do it:
 Define the sales pipeline stages:

As we mentioned earlier, a sales pipeline will differ according to your business type, customer base, industry, and type of products/services. Creating your unique sales pipeline is better than copying a template. Before you get down to developing the sales pipeline, review the following aspects:
The pain point of your buyers

How do they define the pain point and evaluate their needs

How do they compare whom they wish to buy or do business with
 Keeping these important points in mind, you can create the following stages of your sales pipeline: 
Develop a connection:

Engage with your buyer. Prompt them to either open an email you sent, attend a webinar, or download your brochure

Set an appointment:

This is where you meet the buyer to tell them how you can help

Appointment completion:

The meeting takes place and you inform them about the next steps

Propose a solution:

The buyer is interested in buying your product or service to address the pain point.

Send a proposal:

The customer then finally reviews your proposal and decides whether to move forward or not.
 These stages will again vary depending on your product's or service's complexity.
 2. Assess the number of opportunities left after each stage: This is the stage where you evaluate how much time your prospective customers spend on each step. For instance, there might be a more significant number of people spending a shorter amount of time during the demo stage, but the ones who spend more time end up doing business with you. Knowing these trends will help you predict which opportunities are more likely to convert.
Establishing the yield probability is also crucial for every stage. For example, 75% of people make a purchase during the demo stage, while the number goes up to 90% during the negotiation stage. These estimates will help you put more effort into the stage where the conversion rate is higher. You will also be able to predict revenue generation estimates.
3.  Evaluate the number of deals per stage to achieve your target: This is an important step in the sales pipeline. Define your monthly or quarterly target and divide it by your average deal size. It will tell you how many deals you need per month or per quarter. 
Next, evaluate how many deals are required per stage – if you get 135 deals and your team converts 90% of them during a particular stage, you need 150 opportunities in that stage to achieve the target.
Remember, these figures can only give you a rough estimate as every sales rep will have a different success rate at different stages.
4. Find out the commonalities in opportunities and develop a process around it: It is beneficial to ascertain what kind of behaviour results in lead conversion. If your sales rep sends a follow-up email that leads to the customer agreeing to a demo, mark it and make it a habit. It will help you achieve a greater conversion rate. This knowledge of repeatable behaviour can help you get far.
You can then develop a sales process based on this repeatable behaviour. A robust sales process is one that helps sales reps consistently convert the deals by providing them with an efficient framework.
5. Continue adding leads to your pipeline: The work of a sales rep should never stop. This means even if you are likely to hit your target for a month or a quarter, you should continue generating more leads for the coming quarter. This is called prospecting, a practice of continuously generating more leads even when your targets are achieved. It is better to have more deals on the left side of your pipeline than on the right. This is because the number of prospects decreases with every stage while the probability of conversion increases.
6. Keep your pipeline healthy: Dormant leads will do nothing for your targets. They will only clutter your lead data. Instead, maintain a healthy sales pipeline by creating a proper follow-up process. It will help your sales reps to clean up prospects that are not likely to get you any revenue. This way, your pipeline will only have leads most likely to convert. Ask them to assign an agenda and an action plan for every opportunity. This could be sending a follow-up email, setting up a meeting, calling again, asking for a demo, etc. These actionable will help you keep track of every lead.
7. Please clean up your pipeline regularly: Further to maintaining a healthy pipeline is cleaning it up and removing the leads that have stayed dormant for a certain period of time. This will help you assess your revenue generation more accurately. For example, if you sent a proposal of $2K to a lead that hasn't responded for over a month, remove it from your list as your revenue will reflect $2K business at the end, which might not be coming at all. Do this for all stages of the sales process for a clearer picture.
Stages of a Sales Pipeline
Although every business will have certain unique characteristics in its sales pipeline depending on its business structure, product, services, target audience, and more, certain standard stages can be followed to start with:
Generating leads:

Any sales pipeline begins with receiving a lead. It can be generated through social media, email marketing, blog posts, paid ads, or any other marketing strategy. The leads could also come through referrals or revisits from a lost opportunity. Whichever way they come, sales reps should capture the information and categorise them according to how they came in contact with your business.

Initiating a contact: Once a lead is generated, the next step is to start a meeting. This could be done through emails, phone calls, social media, or even direct messaging. How you get in touch with the lead will depend on where it is in its buyer's journey. If the lead has requested a demo, initiated a query, or signed up for a free trial, making a phone call might be the best bet. However, sending an email might be a better idea if the lead is still in the navigation or discovering mode.
Qualifying the leads: The next step involves qualifying the leads according to their position to do business with you. Check if your product or services suit their needs, if they have the budget to buy them, if they are authorised to make a purchase, and how desirable your products/services are to them. Through this qualification, you can identify which leads require more focus over the others.
Set up a meeting: Setting up a meeting is the next big step. This is where you first meet your customer and show them a presentation about your product/services. Please provide as much important and useful information as possible, so they feel convinced about buying from you. They might initially not feel convinced or even point out mistakes in your product/services, pricing plan, etc. Don't feel discouraged. Make sure every communication is friendly and encouraging, listen to their points sincerely and provide solutions.
Closing the deal: If you follow the above steps correctly, deal closure will naturally follow. Look for the right signals from the customers. These could be asking for payment terms and methods, taking out an order form, or directly asking for a purchase. Even if that doesn't happen, have a contingency plan ready. Use an assumptive close tone by saying that you will send them a quote and contract details to take things forward.
Common sales pipeline mistakes you must avoid
Converting leads into business is one of the main aims of any organisation. Even though a well-built sales pipeline will ensure that you get your desired numbers, some mistakes are likely to crop up on the way. Here are six mistakes in a sales pipeline that you must avoid at any cost.
Not having enough deals in your pipeline:

Your sales pipeline only provides an indicative number of deals your business has. All the deals reflected in the pipeline might not convert into business. You must always have enough deals in your pipeline so that you are able to achieve your targets even in the next month or quarter.

 Having a long sales cycle: Companies often end up creating long sales cycles that can hinder the customers in finalising their buying decision. It is better to have a shorter sales cycle so that the customers don't have to jump through many hoops. This way, your sales reps will also be able to close the deals faster and you will have more lead conversions per month.
 Lack of coordination: Inter-departmental coordination is crucial in handing over a customer's buying process. If there is a lack of coordination here, it might not go down well in creating a professional image of your company. It might also result in the loss of important data, making the customer journey less enjoyable. Better coordination will enable faster deal flow through the sales pipeline.
 Understanding your customers: Not all customers will behave or respond to your products and services equally. While some might require more hand-holding to understand everything, others might quickly get the hang of it. Assuming that a customer has understood everything when they have not is a mistake that sales reps often make. This will clog your sales pipeline and delay deal closure. Make sure that you understand your customers properly.
Insufficient deal insights: Every deal must be given equal importance. Without concentrating on each deal, you will not be able to prioritise them properly and end up losing out on them. Please keep track of the deals, where they are in the pipeline, how long they have been stagnant, what action is required, etc. You can utilise an AI-Based CRM system to provide proper actionable. This way you will continue nurturing the leads.
Concentrating on only one stage: It has been observed that businesses focus on just one stage and ignore the others, resulting in the customer losing interest. For example, most companies spend a bomb on marketing their products. However, once the customer is in, the follow-up processes lack intent. This is a major mistake that should be avoided at all costs.
What are the sales pipeline metrics you should track?
To get the most out of your sales pipeline, there are certain aspects that you must take care of. These include:
The number of deals in the pipeline:

You should have information about the number of deals that are being pursued by your sales team. 
            Number of deals in pipeline = number of qualified opportunities in the pipeline
2. Knowing the average deal value: Not every deal will convert into business. Concentrating on the ones more likely to convert than those that look like they will bring a lot of business is better. 
The average value of a deal = Sum of the value of all deals won/number of deals won.
3. What's your average win rate: Keeping track of how many opportunities actually turn into business is important to know. 
Average win rate = Qualified leads/opportunities
4. Rate of conversion: This is a long-term metric. If a salesperson has several leads in the pipeline, even though his current month conversion is low, they will likely add a lot of value to the pipeline.
Lead to opportunity ratio = Closed deals / total deals in the pipeline
5. The length of the sales cycle: This is extremely important. The shorter your sales cycle, the more effective things will be for you. Even though the length will differ from company to company, keeping it short is essential.
6. Value of the pipeline: The total of all the deals present in the pipeline reflects the total pipeline value.
Pipeline value = Total value of all deals in the pipeline.
Conclusion
A sales pipeline is an important part of your revenue generation. The more efficient your sales pipeline, the better the results will be. Keeping it short, organised, and transparent will help you get the most out of it. Customer expectations are changing, and so are the sales targets. With the pressure to deliver increasing, a properly developed sales pipeline is what can get you through your targets and maybe even exceed them.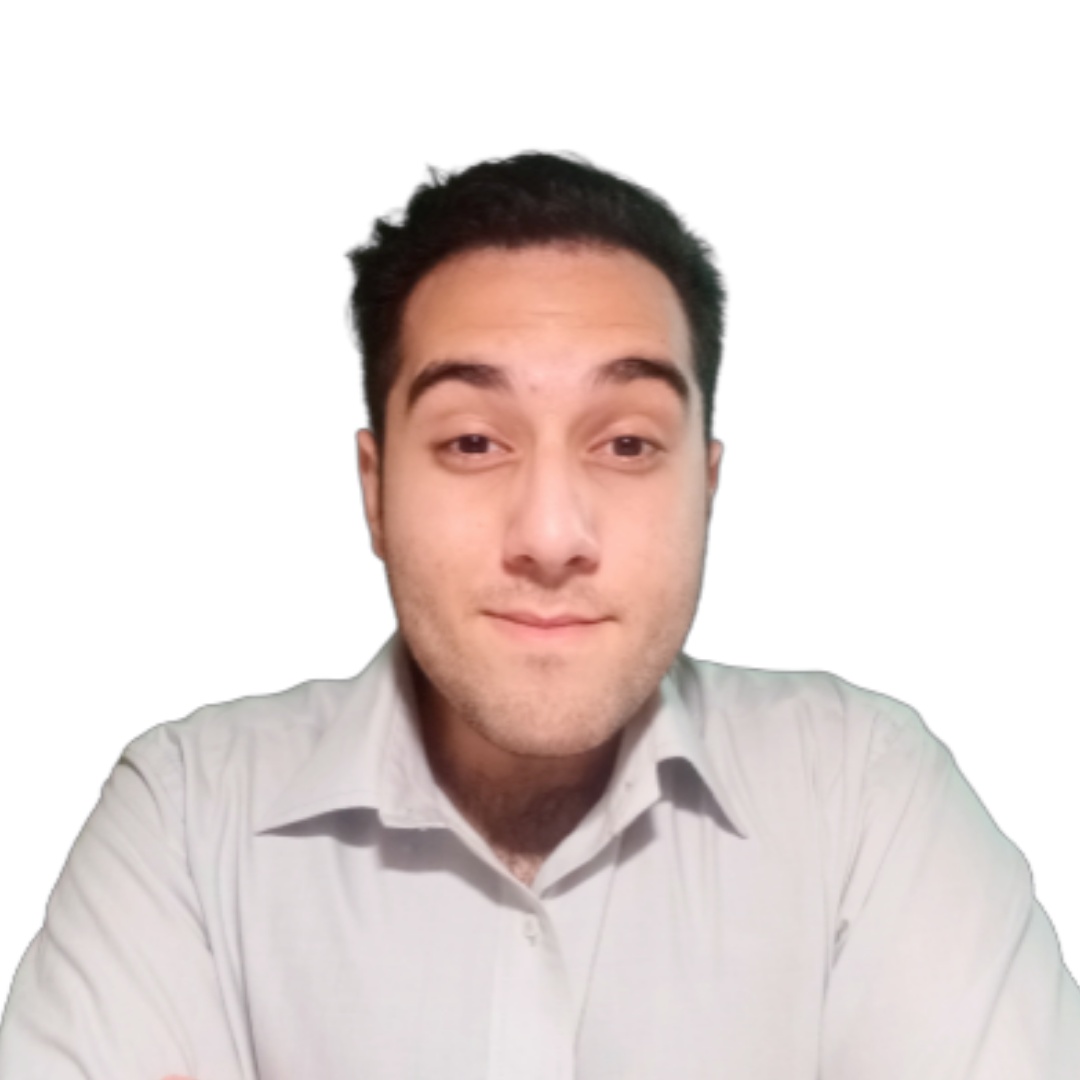 General Manager
Devansh Suri with his expertise in IT and Marketing is able to come up with market viable solutions for clients who are looking for integrating CRM system into their businesses. He looks after all round system development, knowledge base creation and marketing of Flavor System.