What Is Lead Management? Definition, Process and Why Is It Important?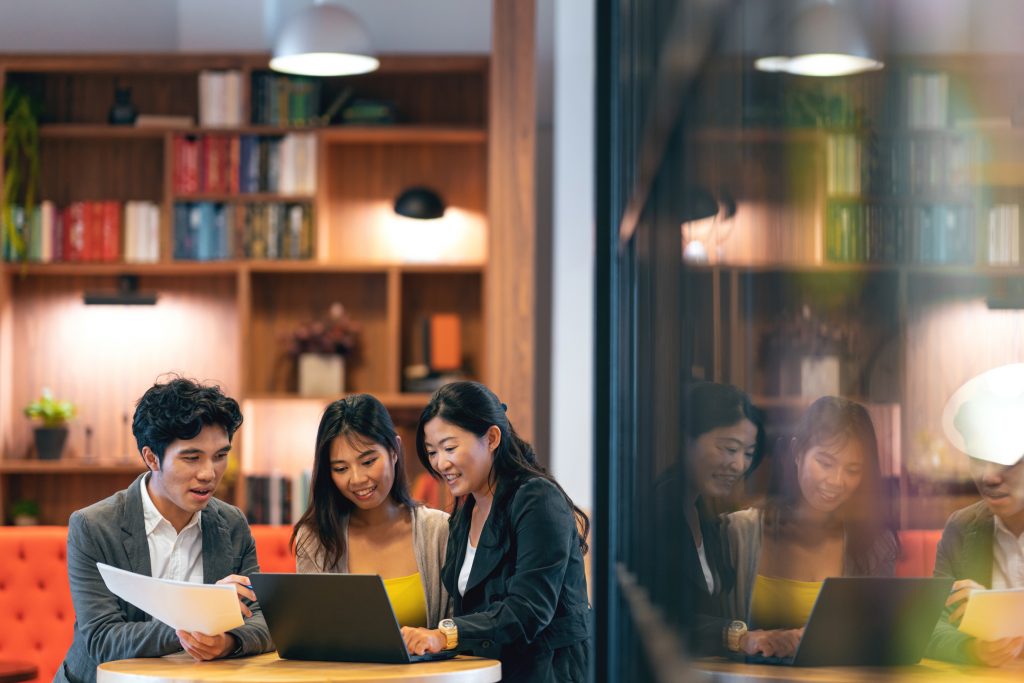 Your potential customers can come from anywhere, any time. It doesn't matter how they got to know about your business. What matters is that they did, and now it is your responsibility to grab their attention, pursue them, nurture them and finally compel them to buy your products or services. 

This expertise of making prospective clients into regular customers is called lead management. In this article, we will tell you why lead management is important for the success of your business and the lead management process.
What Is Lead Management in CRM?
Lead management (also sometimes referred to as customer acquisition management) is all about tracking, managing, and nurturing your leads so that you don't miss out on any business.
Your lead could be an individual, a company, or a corporation that can go on to become your customer. Since every company has its own way of operating, lead management can never be a one-size-fits-for-all approach. Every business chooses its marketing strategies and customers acquisition formula to attract customers.
There are a few things that remain constant, though:

Creating attractive sales tactics to generate consumer interest. 

Develop lead generation strategies. 

Determining and prioritising leads that are most likely to turn into customers.

Lead distribution.

Nurturing leads until they are ready for business.
Lead management process
One of the most important things you need to do as a lead management process is to create a funnel that leads conversion into sales. This means email marketing, phone calls, etcetera. It's also crucial to keep track of your leads' progress so you can properly allocate your time and resources.
Some lead management software helps automate this process for you by keeping all the necessary information about each lead - such as contact details, location, status (in-progress/closed), and more! It makes it easier for you to manage every aspect of your leads - from nurturing them until they are converted into salespeople down to tracking their activity in order know when they have been successful in achieving their goal.
Why is Lead Management Important?
Lead management is only the beginning of a long sales process. But this is the most important aspect of any business as it is the gateway for a customer to enter your business world. 
It provides useful data about leads and information about how they are reacting to your marketing strategies. By knowing this information, you can realign your strategies and start afresh with your approach.
Lead management provides ample benefits to your business:
Help you focus on sales-ready leads.

Provides you with the context for better engagement.

It helps you improve response time.

Increases productivity and ROI.

Provides sharper insights and reports.

Improves a team's performance.

Real-time tracking of customers in the sales funnel.
The difference between a lead and a customer
Lead management is a process that helps businesses convert leads into customers as quickly and efficiently as possible. There are many different tools and processes available, so it's important to choose the right ones for your business. Some common lead management tools and processes include lead scoring, lead nurturing, lead tracking, lead conversion tracking, lead scoring software, lead nurturing software, lead scoring automation, lead nurturing automation, lead scoring analytics, lead nurturing analytics, lead scoring automation software and lead nurturing automation software.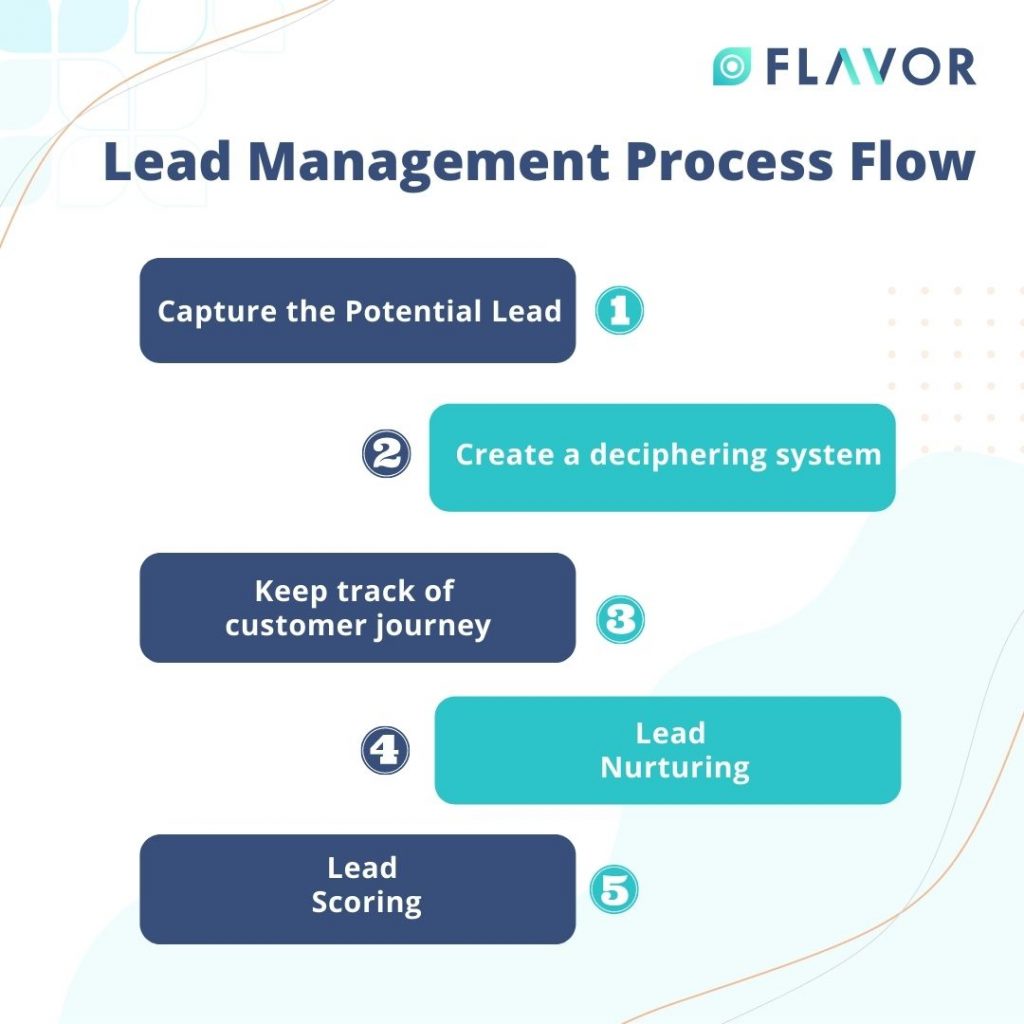 Lead Management Process Flow
While lead management will depend on various factors like your product/services, the nature of your business, your industry, your target audience, demographics, etc. a few steps summarize the whole process. These include identifying possible leads, lead acquisition, lead rating, and finally compelling the leads to become your customers.
Capture the potential lead:

It is very important for every company to know their target audience and who could be their potential lead. This way, businesses can develop targeted efforts and strategies towards leads that fit perfectly for their business. Without having proper knowledge of potential leads, you will only waste time and effort in targeting the wrong ones
It is very important for every company to know their target audience and who could be their customers.
Create a deciphering system:

This is a process where the sales team rate leads based on the possibility of a lead becoming a customer. This system will again help in determining where you need to dedicate your efforts.

Keep track of customer journey:

This means that you keep track of where a lead is in its journey of becoming a customer or sales funnel. Is it still in the contemplating mode, or is it considering a purchase? Such information can help you dedicate your efforts to push the leads further depending on their status in the journey.

Set up a process for each stage of a lead's customer journey:

Businesses should have a clear plan to persuade the leads in every stage of their journey. Each stage will require a different plan. But it will help in better conversion.

Develop a process of nurturing the leads:

It is important to constantly be in touch with the leads to build more confidence in them. Send them timely emails about promotions and useful information, connect with them on social media, etc. The idea behind this exercise is to keep their interest alive in your business.
Lead management best practices
Lead management is a process that needs to be in place for any organization that has or may have access to lead information. Without a system in place, lead information can be easily compromised and lead management can become a burdensome process. 
There are many factors to take into account when designing a lead management system, such as who has access to lead data and how it is tracked. Furthermore, best practices should be regularly reviewed and updated to ensure they're effective. By following these steps, you can ensure lead management is a critical part of your organization's overall security and management process.
1. Track
One of the most important tasks when it comes to lead generation and sales is tracking them. By using different channels to convert leads into customers, you can ensure that more qualified leads reach your funnel. Once a lead has been validated and converted into a customer, it's time to take action! You need to nurture these new clients and make sure they stay satisfied with your services - this way you'll generate even more leads in the long run! And lastly, always make sure you have a lead tracking system in place so that all progressed stages of the conversion process are accurately recorded. This will help improve your lead management skills significantly.
2. Define the lead management process internally
Lead management is an essential process in order to manage leads effectively. To achieve this, it is important to have a defined process that can be followed regardless of the stage the lead is at. It should also be automated so that tracking and reporting are done automatically. There are various lead management tools available which can help you automate your lead management process. Some popular options include customer relationship management (CRM) software, contact center software etcetera. Once you have configured these tools according to your needs, ensuring effective and efficient lead management becomes as easy as putting in place a system for tracking leads from start to finish!
3. Go omni-channel
Integrating lead management into your overall marketing strategy is essential if you want to generate leads that convert. Here are some best practices to follow: 
- Set targets and measure results regularly. This will help you stay on track and ensure that you're taking the right steps towards generating leads that result in sales.
- Use different channels to reach your leads - email, social media, website etcetera. Different platforms have their own set of advantages and disadvantages; using multiple channels can increase the chances of reaching a wider target audience more effectively.
4. Measure
Without effective lead management, your business won't be able to track its progress and make necessary changes. A good lead management system should be dynamic - it should be able to adapt as your business changes. There are a variety of tools that you can use to measure the success of your lead management process- from email tracking software, contact databases, analytics software etc. However, the most important thing is ensuring that data is analysed intelligently in order to arrive at informed decisions. Only then would you know if there's anything wrong or needs attention in your lead nurturing process- making sure leads are converted into sales and customers!
Best lead management tools
Lead management is an essential process that helps you identify, acquire, qualify and track your leads. By following best practices, you'll be able to manage your leads effectively and close more sales opportunities. There are a variety of lead management tools available to help you streamline the process. Some of the best lead management tools include lead scoring software, lead tracking software, and lead nurturing software. By using these tools, you'll be able to track contact information, conversion rates, and other important data points. As a result, you'll be able to manage your leads more effectively and improve your sales process.
1. LeadSquared lead management CRM
Lead management is an essential part of lead generation, and LeadSquared CRM is one of the best options available. This tool provides you with all the information you need to effectively manage your leads and convert them into sales. It integrates smoothly with other marketing channels, making follow-up easy and ensuring that leads are converted into sales as quickly as possible. In addition to this, a free trial makes it possible for you to try it out before committing to a longer subscription period. Overall, LeadSquared CRM offers everything you need in a lead management system!
 2. HubSpot lead management and tracking software
If you're looking for a lead management software that is perfect for your business, HubSpot should be your first choice. Available in both desktop and web versions, it has all the features you need to manage leads efficiently and convert them into customers. There are different tools available depending on your needs - such as email nurturing or contact tracking - so there's no limit to how much you can customize the software to suit your specific business needs. Plus, it's free for small businesses!
3. Flavor CRM lead management software
No lead is too small or large for Flavor CRM. This lead management software can help you keep track of all your leads from start to finish, making it easy to follow their progress and understand what needs to be done next. It has an intuitive interface that makes managing your leads a breeze - even for non-techies! Moreover, its lead nurturing features will boost your business growth by encouraging qualified leads into buying from you. Finally, it offers detailed reports that will let you know exactly how effective your marketing campaigns are. 
Importance of lead management CRM software for your business
The sharper is your lead management system, the better it is for your business. Managing leads is not an easy task, especially for growing businesses that need to take scalability into account. But a lead management software that is apt for your business will provide several benefits.
Here are some of the most important benefits of lead management software:
1.

Automating lead generation and lead assignment processes Using CRM
An automated system will capture leads from across the globe and different sources like web forms, chat campaigns, and even emails into the CRM. You can respond to the lead generator through chats or directly from the CRM software. 
Once the leads are generated and captured, a robust lead management software will automatically assign them to different sales executives depending on their requirements. This is an efficient process to manage leads and will ensure that maximum leads are generated and responded to.
2.

Improve business efficiency with artificial intelligence
AI can free organizations from manual work and increase the efficiency of customer engagement, sales insights, and social networking. Growing businesses aiming to reach out to maximum clients would need to manage a huge amount of data, and AI can efficiently do that. 
The increase in transactions has made business relations and processes a lot more complicated than ever before. Without automation or AI processes, these transactions will simply become a bundle of pending work if done manually. 
Not just that, AI also boosts customer interaction and satisfaction by quick and efficient responses. Advanced AI systems can even decipher the emotions of customer calls and inquiries. This helps organizations to build marketing and follow-up strategies.
3.

Keep an eye on the lead lifecycle and engage accordingly
An effective lead management software gives you updated information about where a potential customer is in his lead lifecycle. By knowing this crucial information, the sales team can plan and execute different lead generation strategies to reach out to these individual customers based on where they are in their lead lifecycle. 
So, suppose someone is still thinking of engaging with your organization. In that case, the sales team can send detailed emails telling them about the company's services, products, exciting and compelling sales pitches, etc. Through lead management software, you can track the progress of every lead and push it with targeted sales campaigns.
4.

Lead segmentation and nurturing
Every business gets a variety of leads from across the world. To manage them efficiently, you need to segment them according to their unique preferences, demographics, geography, and behaviour. 
From designating the leads in order of their preferences, their place in the sales funnels, to bifurcating new leads, promising clients, and the ones who will surely buy your services and products, a lead management system can do it all. 
This way, you can then target the leads according to their place in different segments and serve them individually instead of dedicating your efforts in the wrong direction.
5.

Measure results and possible outcomes
By gathering a huge amount of data, lead management software gives you dedicated results on leads and which ones will turn into possible customers. It will also give you information about which source provides the right leads so that you can maximize the efforts in that direction
6.

Improve team coordination
A lead management system will help your sales and marketing team to better coordinate with each other through heaps of data available so that effective campaigns can be managed. This will help in better lead generation and conversion possibilities for your business. Keeping everyone on the same page also reduces the risk of errors and mistakes.
Frequently Asked Questions
1. How can I identify and track my leads?
To identify and track your leads, you can use Lead Capture forms or CRM software. These tools will help you easily capture contact details from your clients/customers. Once you have this information, it's important to find out what their needs are. Next, you need to provide them with the best possible service. 
This means understanding their goals and learning how to meet those needs through your interactions with them. After providing the best possible service, it's important to follow up with your leads regularly. This way, you make sure that they're kept updated on your business and that they don't lose interest in it. Finally, make sure to track your lead's progress so that you can continue to provide them with the best possible experience.
2. How can I ensure that my process is effective and efficient?
When it comes to managing leads effectively, there are a variety of tools and processes that you can use. For example, you may want to consider using CRM software to manage leads better. This software allows you to keep track of leads from different channels (such as email, social media, website lead capture forms etc.), nurture them, and measure their success. 
Another process that can help improve the effectiveness and efficiency of your work is lead management. lead management helps in tracking leads from various channels, nurturing them, and measuring their success. By setting goals and tracking key performance indicators (KPIs), you'll be able to see how your process is working overall and make necessary changes as needed. 
3. What should I do if I suspect that my organization has a lead problem?
In order to manage and track leads effectively, you first need to know what lead management tools are available to you. Some of the most commonly used lead management tools include PEST analysis, SWOT analysis, risk assessment, and business impact assessments. Once you have a better understanding of your lead situation, it's time to develop a plan of action. 
This plan would outline steps that need to be taken in order to resolve the lead problem. If you think that your organization has a lead problem, the first thing you should do is assess the situation. This involves conducting a lead assessment to determine which leads are qualified, how best to contact them, and tracking their progress.
Conclusion
Managing leads and turning them into customers is an important aspect of any business and requires careful planning and intelligent implementation. When an organization is dealing with such a huge amount of data, automation is the best way to efficiently manage it and make the most out of the available information. 
And lead management CRM software precisely does that. While there are several options available in the market, you must choose a lead management CRM software that fits into your unique business needs and provides desired results. 
That's what Flavor promises. Flavor is a complete CRM  lead management software  solutions provider that helps businesses grow exponentially through lead tracking and client management. Providing complete CRM systems for businesses of all sizes and nature, Flavor's CRM solutions could be the difference between your success and failure.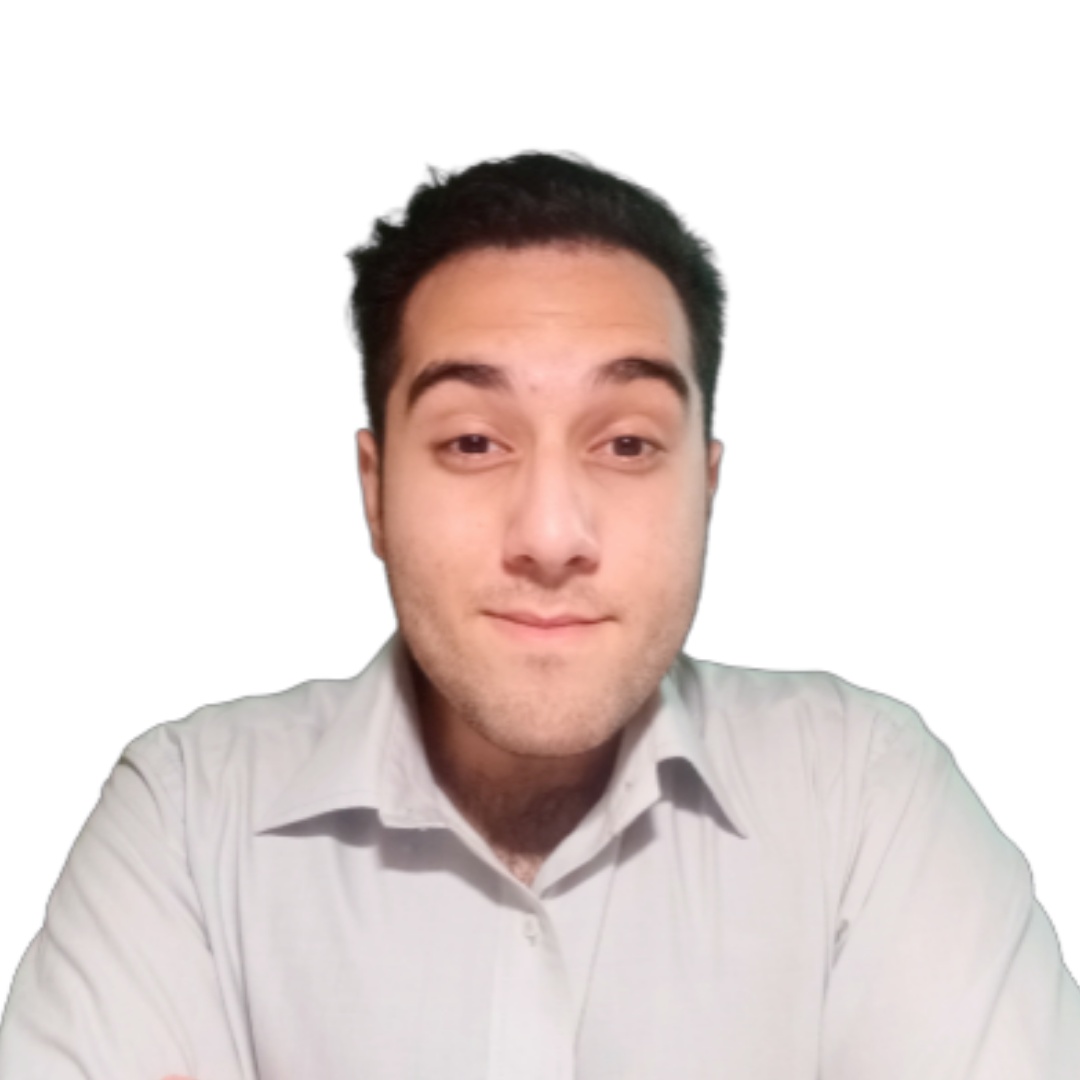 General Manager
Devansh Suri with his expertise in IT and Marketing is able to come up with market viable solutions for clients who are looking for integrating CRM system into their businesses. He looks after all round system development, knowledge base creation and marketing of Flavor System.