Step 1
The invoice reminder module shows all the unpaid invoices. To go to Invoice Reminder:
Click on Payment on the left menu. This will open the Invoice list.
Here, click on Invoice Reminder.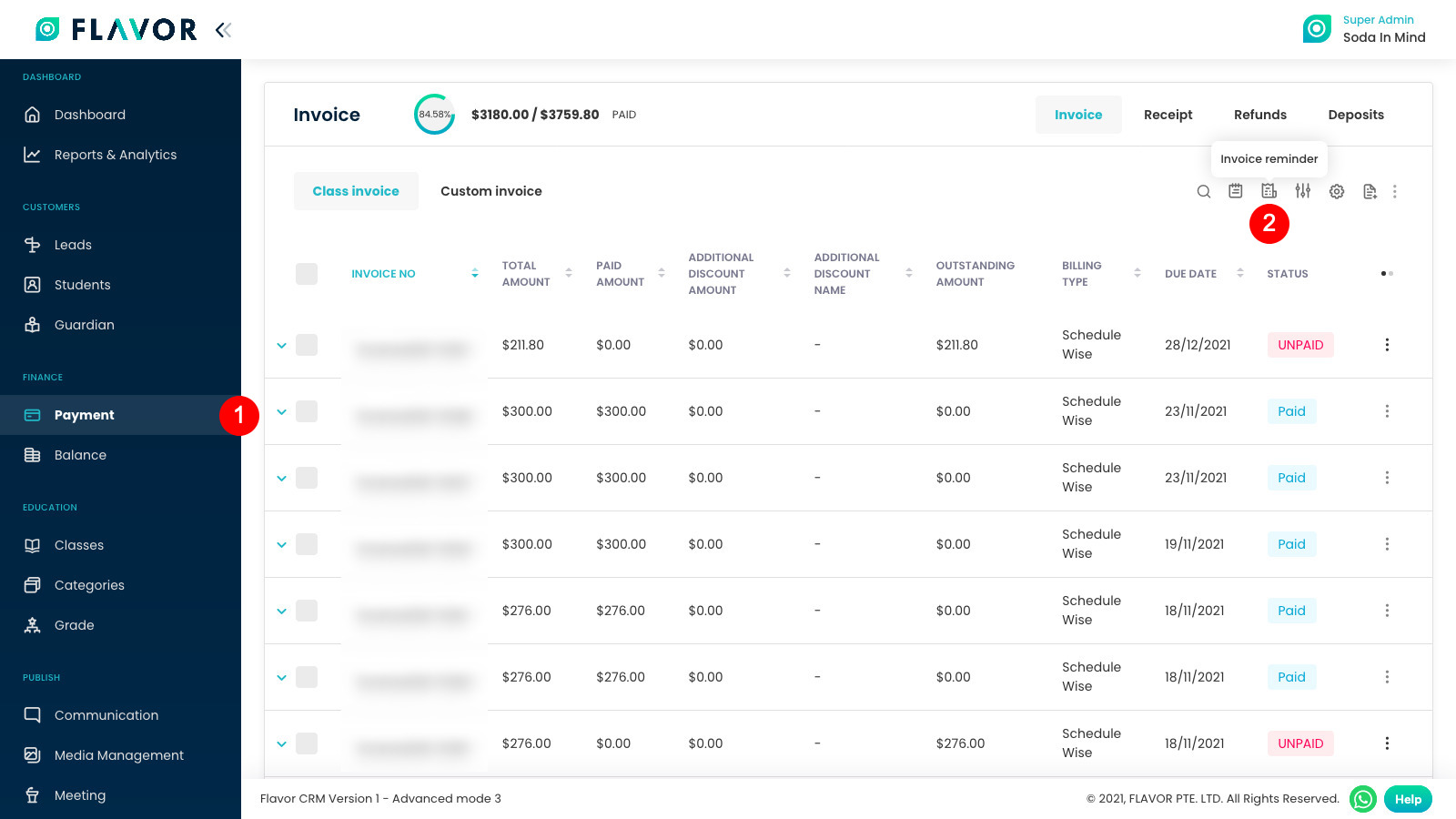 Step 2
Through this you can bulk send email to people who have to pay along with their invoices and payment link. The Payment Link function would require for you to have the system connected with Stripe or Omise.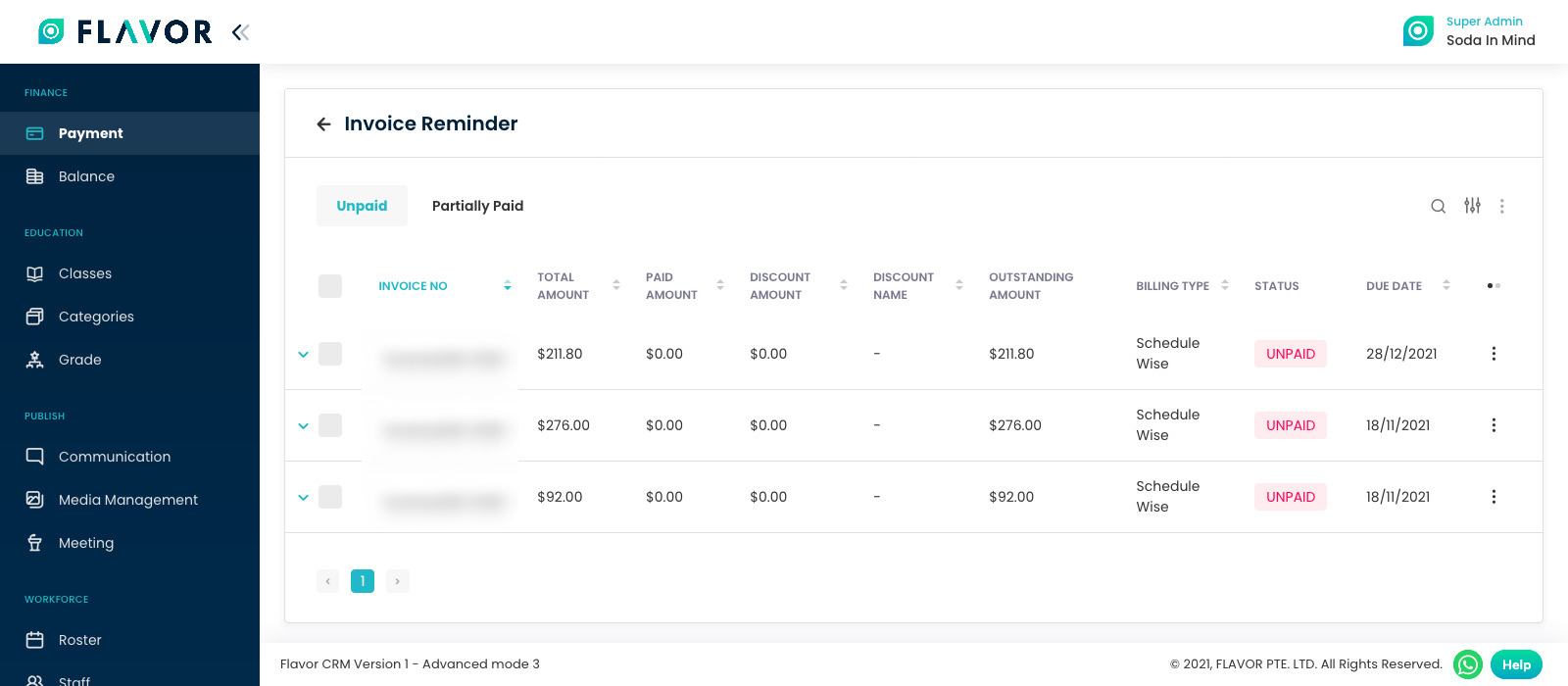 Step 3
To send a reminder to someone first of all,
You must select the invoices and, then

Click on Actions (3 vertical dots) button and, then
Click on Send Reminder.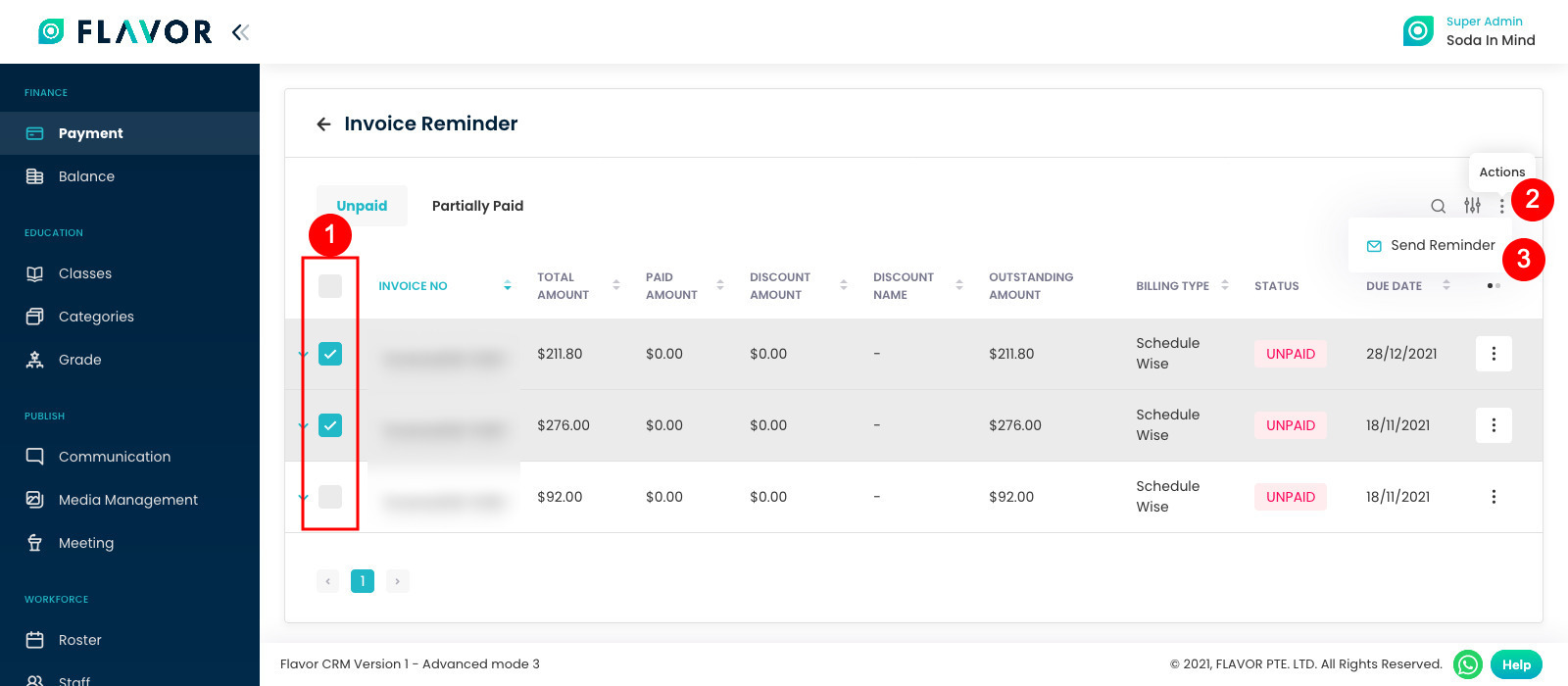 Step 4
A modal will come showing you the content that you will go to your client. When all seems right to you, then you can click on send.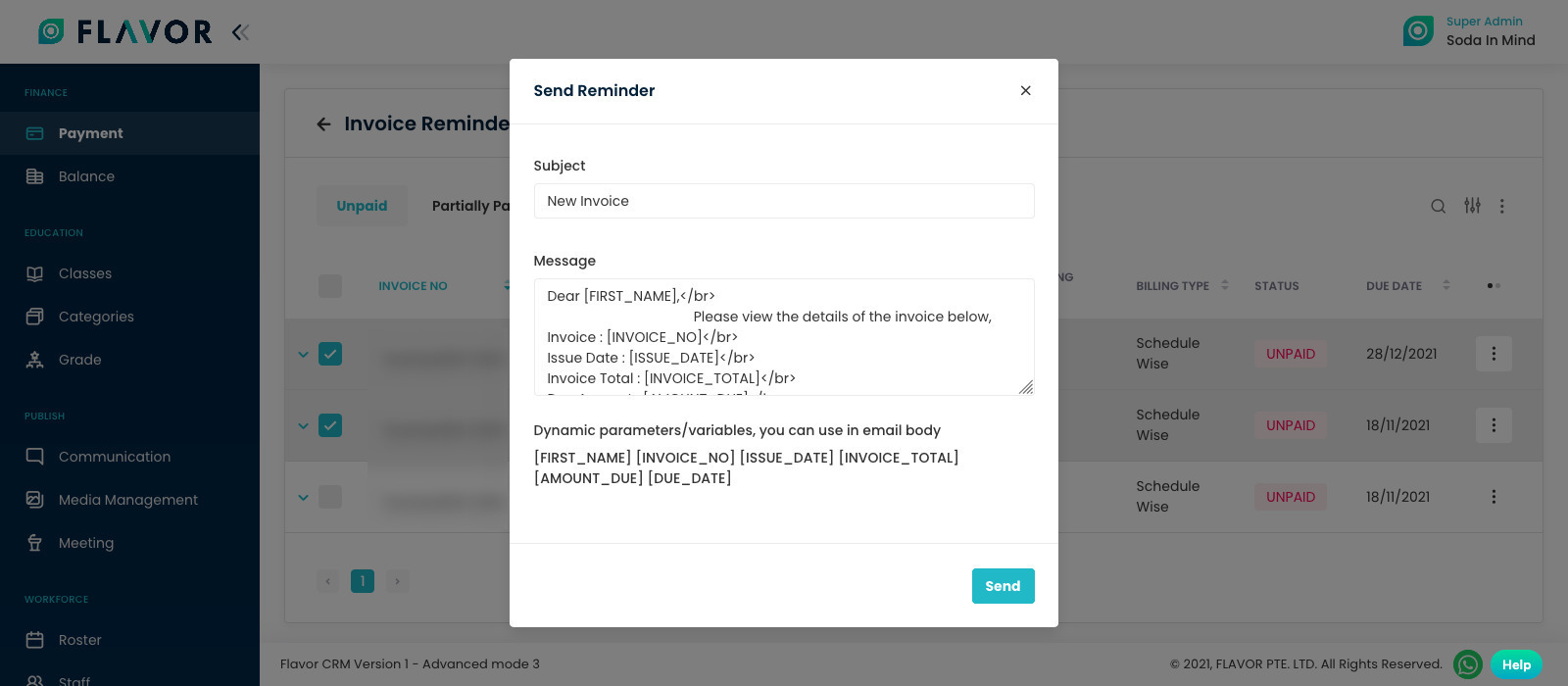 Need more help? Ask us a question
Please let us know more of your details and our team will reach out to you very shortly.