Step 1
Go to the Balance Module from the left menu.
You will see two options on the screen, Wallet and Points. Click on the Wallet option.
To add a Wallet to a student or client, click on Add Wallet button.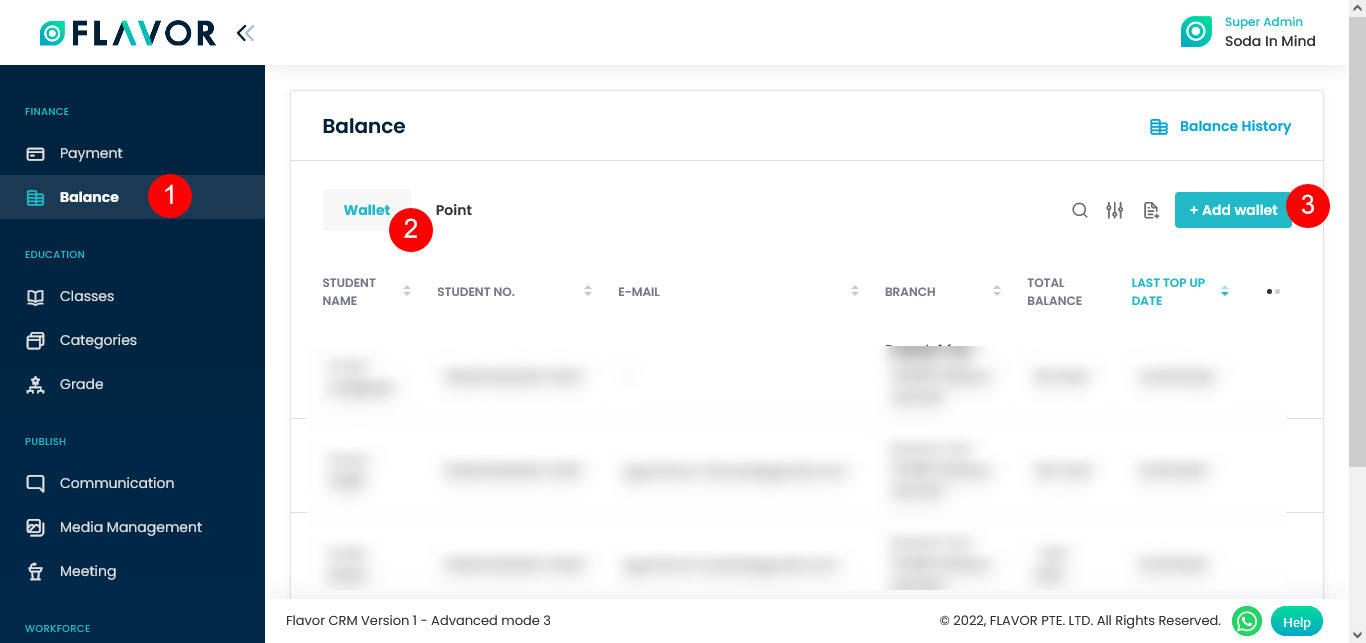 Step 2
After clicking on Add Wallet button, a pop-up form will appear on your screen.
Fill in all details, select Credited in Record type.
Click on Add Balance button.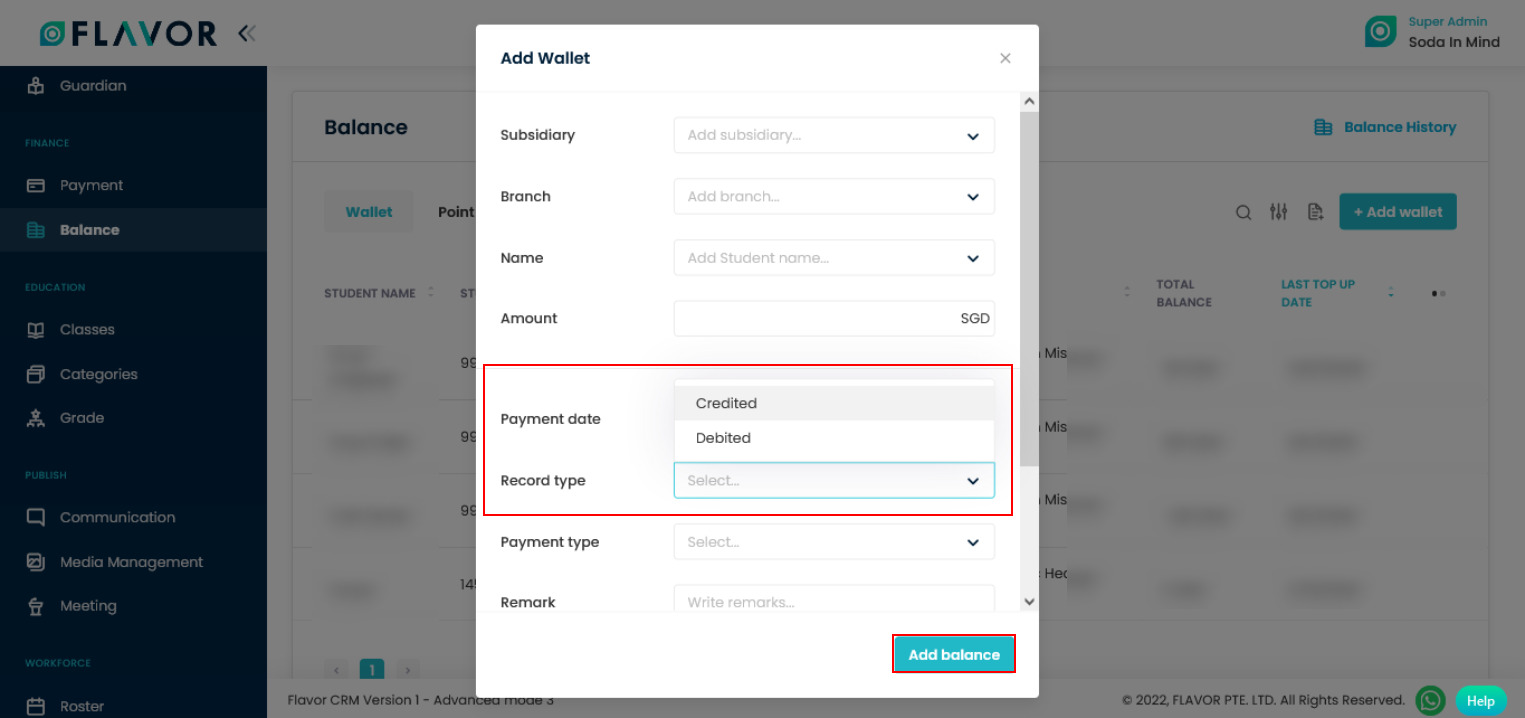 Need more help? Ask us a question
Please let us know more of your details and our team will reach out to you very shortly.