Everything You Need To Know About Sales Planning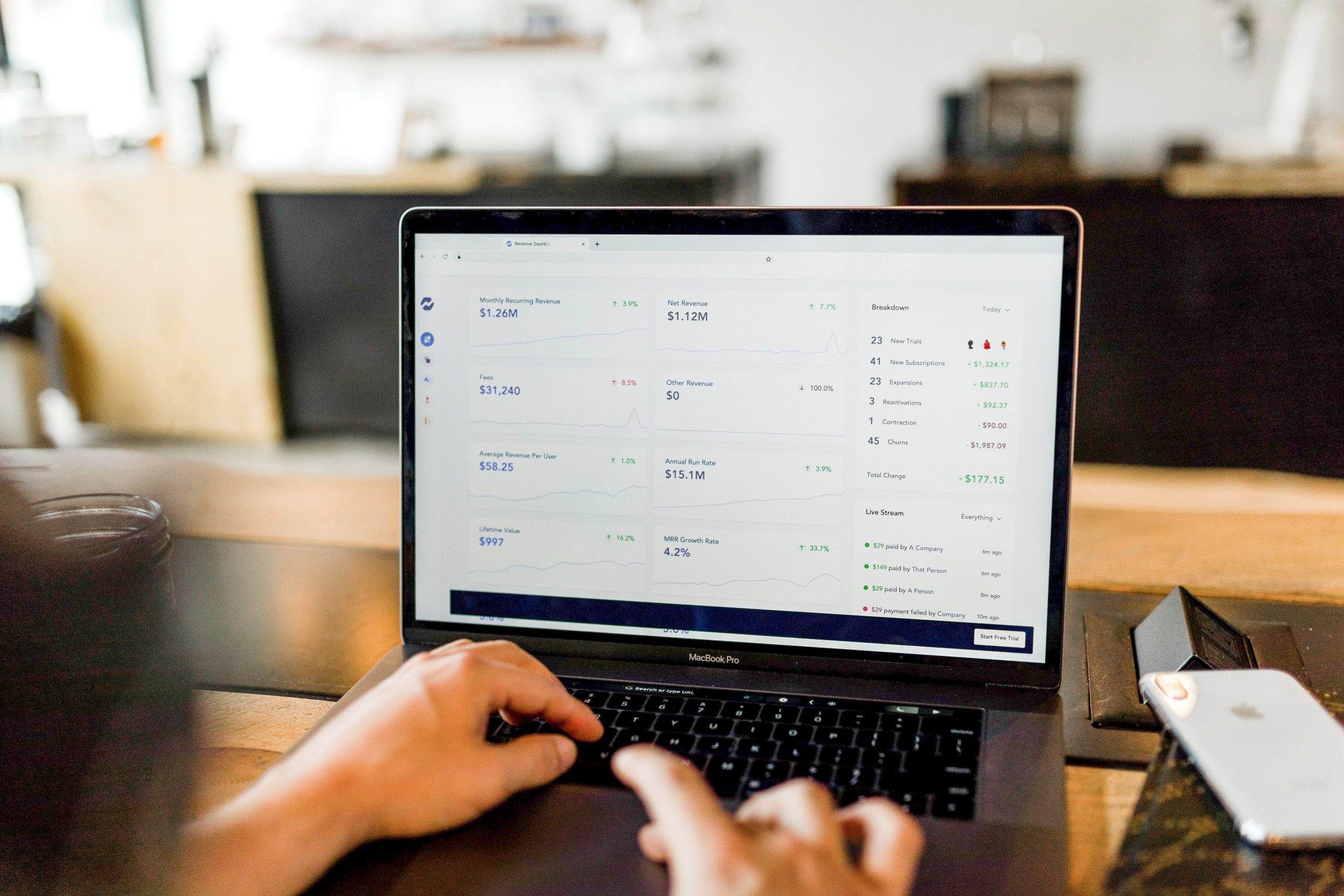 The main aim of every business is to increase sales and generate more revenue. And this is only possible if you have a well-defined sales plan. It helps you know where you are, where you wish to be, and how you can get there. The important thing is to know how to create a sales plan that impacts your sales positively. In this article, we will tell you everything about sales planning, the sales planning process, and how to create a robust sales plan quickly and confidently.  
What is sales planning? 
Sales planning focuses specifically on your intrinsic sales strategy laying out your objectives, target audience, high-level tactics, and potential pain points. It is similar to a traditional business plan, but while the business plan sets your goals, the sales plan tells you how to achieve them. It typically covers important aspects of business growth like revenue goals, selling methods and metrics, current sales force capabilities, etc. Some of the other important points covered by a sales plan are: 
Summary and scope of your sales plan

Review of previous performances

Market condition and industry scope

Customer segments exploring referrals, renewals, upsells, cross-sells, new segments, new prospects 

Company resources and team capabilities 

Performance benchmarking and continuous monitoring
What are the benefits of a Sales Plan for Business?
A robust sales plan helps organisations keep a check on their strengths and weaknesses, identify the challenges and figure out the possible solutions. It provides several other benefits including:
Defining clear goals and revenue targets for a specific period of time. Having a set timeline helps everyone work towards a common goal.

Providing ways of achieving those defined goals. Without clear instructions, your sales team will end up working tirelessly with no specific direction.

A deeper understanding of a company's strengths and weaknesses.

Scope to rethink and re-strategise the steps if things don't work out as planned.

Inculcates more discipline and diligence in the employees as they have specific goals and targets to achieve.

Keeps everyone on the same page. All efforts are directed toward the same goal with complete clarity. It also wipes out any scope of ambiguity.

Why is sales planning important? 
Sales planning is essential for anyone selling anything. It helps you avoid costly mistakes, understand your customer's needs, and optimize your sales efforts to achieve the goals you've set. By developing and following a plan, you can ensure that your sales process is efficient and effective. The sooner you start sales planning, the better off you'll be. sales planning can help you plan for events such as tradeshows, market research, and product launches. Furthermore, sales planning can help you create a road map for achieving specific goals, such as new customer acquisition or increased revenue. So, don't wait - start planning your sales process today!

10 Steps to create a perfect Sales Plan
When you get down to creating your sales plan, it is important to keep in mind certain aspects that will have a long lasting impact on your sales process. Follow these ten steps to create an effective sales plan: 
Define and state your company's mission:

The first step to begin with is to note down your company's mission and vision. Whatever business you are in, all your operations must be consistent with your brand values. If figures are to be believed, brands with consistent presentation

witness 33 per cent more revenue

. 


Define roles and responsibilities of each sales execs: With your mission and vision set, give clear roles and responsibilities to everyone in your sales team. This way, every team member will know what they are supposed to do, and collectively, it will create a more productive environment.

When the roles and responsibilities are not clearly defined, people tend to leave finishing off the tasks to one another, creating a chaotic situation that you must avoid at any cost. 


Set clear objectives & strict timeframes:

Once the roles are defined, it is time to set your objectives and define strict but realistic timelines to achieve them. For example, finishing X amount of leads in Y number of days. And make sure everyone sticks to the deadlines. Not being able to meet the target on time is a perfect recipe for a disastrous sales situation. 




Know your target market well: To whom you want to sell your products/services is something you need to identify right at the beginning. It is this target market that will define a major part of your sales plan. You can divide your target audience into multiple groups. One way is to divide them into high-income, medium-income, or low-income groups. The target market can also be divided into B2B and B2C. Keep things fluid as your target market might evolve with time as your business grows bigger, product persona, or services change. 


Take stock of your resources: It is important to know your assets – the number of employees, their expertise and experience level, your budget, logistics, and equipment. This knowledge and estimate will help you make more productive decisions based on factual and achievable metrics. 


Analyse where you stand vis a vis your competitors: It is always good to know where your business stands as compared to your competitors. Note down which of your products/services are better than your competitors and what can be improved. This will help you market your products better. 


Fix a budget: It is nearly impossible to move ahead without knowing exactly how much you need to invest to achieve your sales target. To know your total budget, you must account for expenses like salaries, commissions, training, sales tools, advertising material, hiring costs, etc. 


Create a marketing strategy:

This section requires you to note down pricing and promotions and what key actions you will take to increase your brand awareness to generate more leads.

 


The strategy: This section is all about strategising how your sales team will qualify the leads that have been generated by the marketing efforts. Ensure that the sales reps only reach out to prospects who fulfil all the criteria decided by your company. 


Summarise the plan:

At the end, write down all the major points of the entire sales plan so that everything is available in one place for everyone to see. 
Types of sales planning
There is no concrete sales plan that fits all businesses. They should be created differently according to the type of business. But there are certain types that can be useful to most businesses:
Annual/quarterly/weekly sales plan: This is the traditional sales plan that encompasses revenue goals and tactics under a specific period of time within which all the objectives will be achieved. 


30 60 90 sales plan: This is a milestone-based sales plan that draws a goal that the sales team needs to achieve within a set milestone – 30, 60, or 90 days. It is great for new sales reps and managers as it allows them time to understand (first 30 days), absorb (next 30 days) and then sell (final 30 days) in new territories. 


Sales budget plan: This sales plan helps in forecasting all the factors that will impact the revenue in a given period of time. 


Sales tactics plan: This sales plan focuses more on the tactical side of the entire sales planning and how the strategy is to be implemented. It details daily or weekly plans like following up with the prospects, meetings, appointments, call frequency, etc.


Territory-based sales plan: This plan is more focused on charting out conducive plans for the sales team based in a particular territory. It considers factors like working environment, market dynamics, etc., of a specific area before finalising the plan. 


Sales focus area plan:

This plan goes deep into the various sales domains like sales compensation, sales training plan, etc. 
What Goes in a Sales Plan Template? 
Sales planning is an important process that helps businesses stay on target and meet their goals. A sales plan template should include the following: goals, targets, strategies, and milestones. It's important to always stay focused on the budgeted goals and track progress by tallying up numbers at key points in the plan.
Additionally, ensure to include market research and a Product list in the sales plan template. The former helps you identify the market, and the latter helps you identify the products and services that you can offer. When it comes to sales planning, flexibility is key - adjust your strategy as needed based on feedback from customers and market research. Finally, make sure to have a sales plan template in place to easily track your progress and stay on target. 
Once you understand the customer well, it is time to create a sales plan that fits their needs. This sales plan should be based on the features and benefits your product or service can offer them. Once you know what they want, it's important to target them and market your offering in the right way. Next, it is vital to identify your target market! You need to remember that not all customers are alike - so don't try selling them the same thing! After narrowing down the customer base, make sure to keep track of progress along the way and adjust your strategy as needed. 
The process isn't over yet though - before selling anything you need to understand their buying process which usually involves four main steps: Researching prices; Identifying quality brands; Evaluating products/services against goals; And Lastly, Buying. 
Setting sales targets is an essential part of any successful affiliate marketing strategy. Creating a plan and sticking to it is the key to success - without goals, there's no way to measure your progress or target improvements. The sales plan template that we have prepared for you should help make the process easier. It includes sections like revenue targets, seasonal variations, etc., all of which are vital in planning your overall strategies and forecasting results. Additionally, specific dates can be included so that everyone knows when they need to reach certain milestones. 
Creating a content marketing plan is an important first step in successfully implementing the strategy. However, it's not enough to simply have a plan - you need to make sure that it remains effective and relevant throughout the year. A sales plan template can help you achieve this by providing details on your goals and objectives for the year and timelines for each stage of the process. 
It should also outline how you will reach those goals, including strategies and tactics. By having this overview ready, planning becomes much easier! 
When planning your marketing strategies, it's important to consider the various pricing and promotional strategies you can use. You should also consider how best to reach your target market and what value they will attribute to what you have to offer. And finally, there is the need for an effective sales plan template that helps measure results while forecasting future trends realistically. 
Without sales plans, businesses would be blindly walking into the future without knowing where they are heading. Sales planning is essential for any business - it gives you a roadmap to follow and helps you stay on track with your goals. 
Not only that, sales planning should include key dates and deadlines as well as DRIs (Delivery Rejected Items). By doing so, you can effectively manage expectations of both buyers and sellers while staying true to your brand's image. It's also important to review sales plan regularly to account for market environment changes. 
When it comes to team structure, the key is to assign roles and responsibilities as accurately as possible. Not doing so can cause confusion and lead to wasted time, energy, and resources. Tracking monthly progress will help you make the necessary adjustments in your sales plan accordingly. 
Furthermore, setting goals for sales targets will help ensure that both you and your team are on track. Developing a sales plan that adheres to the target market's needs is also essential in ensuring successful selling outcomes. Without such a plan, it might be difficult predicting how best to reach out or engage with target customers -Resulting in lost sales opportunities! 
Developing a sales plan is one of the most crucial steps in effective content marketing. A good sales plan template can help you organize your thoughts and keep track of your progress. There are various templates available online, both free and paid, so it's up to you to choose the best option for your business needs. Once you have determined who your target market is and decided on the channels through which you will reach them, it's time to develop your salesplan- a strategy that outlines how much money you hope to make from selling the product or service launched by yours truly! 
Without an effective sales plan, all the hard work put into creating engaging content won't amount to anything. So be sure to create high-quality content and design strategically-placed ads that will drive leads toward landing pages with purchase buttons enabled! 
Sales planning is essential for any business, no matter the size. Having a plan in place and adjusting it as required allows you to optimize marketing and sales strategies to achieve your goals. This article will provide tips on creating a sales plan tailored specifically to your business market conditions. We'll also share a template or two that can help make the process easier! 
Final Tips to Create a Strategic Sales Plan That'll Grow with Your Business in 2022 
A sales plan is an essential tool for any business. It can help you achieve your business goals and be tailored to the market and your product or service offerings. Get started by understanding your customer base and what they want. Next, create a sales plan that accommodates the market and your product or service goals. Finally, develop marketing plans that will attract new customers to your business. By following these tips, you'll be on your way to a successful sales plan for 2022! 
Avoid Moving the Goalpost 
A successful sales plan is all about having a roadmap that you can track and measure. This way, you know exactly where you are heading and what needs to be done in order for the sales team to achieve their goals. Having an action plan will help keep everyone on track, ensuring that your business reaches its milestones on time - which would otherwise be very difficult to achieve without one. 
Invite Your Sales Team or a Trusted Colleague to Challenge Your Sales Plan 
When it comes to sales planning, the process should be tailored specifically to your business and growth goals. This means that you need the feedback of your sales team or a trusted colleague to ensure the plan is effective. A strategic sales plan helps you align resources with what's needed for success and supports company culture - ensuring all stakeholders are on the same page when selling products or services. It should be flexible enough to adjust as business changes, reflecting your company's unique identity and values. 
Leverage Current Customer Relationships 
It is always important to be flexible when planning sales strategies. This way, you can adapt as the market changes and grow your business at the same time. Make sure that growth remains your ultimate objective - this will help keep you focused on what's important. 
Furthermore, track and analyze sales performance against objectives set at the start of the plan. Doing so will allow you to focus more precisely on key accounts and opportunities most likely result in successful sales execution. 
Identify Strategic Partners That Reach the Same Customers 
Sales planning is all about aligning your sales efforts with the goals of your business. You can identify which customers are the most profitable by using analytics and targeting them accordingly. Additionally, it's important to identify partners with a similar customer base to yours so that the selling process goes more smoothly. 
Furthermore, looking for strategic partnerships can save you time and money while also helping you reach new customers in an effective way. By working together, both parties benefit - making this an ideal way to boost business growth and profitability 
Set Individual Goals and Milestones for Your Sales Team 
The sales team is the most important unit of your business and it's essential that they are successful. To achieve this, you need to invest time and effort in setting goals and milestones for them. By continuously innovating sales strategies, making sure targets reflect the current state of your business, tracking progress monthly, and taking action when necessary, you will ensure that your team is on track to achieving success. 
How to follow a sales plan? 
Sales planning is an important part of any sales team's arsenal. It can help you identify your goals, measure progress, and adjust your plans. There are a variety of different sales plans available, so find the one that works best for you. One of the most important things to remember when planning sales is the Golden Rule - Set realistic expectations for yourself and your team. This will help you avoid any potential setbacks, and keep the sales process on track. 
Additionally, take time at the beginning of each month to review your progress and make any necessary adjustments. By following a sales plan, you'll be able to achieve your sales goals with ease. 
Conclusion
The one size fits all formula is difficult to implement when it comes to sales planning as all businesses are different, and so are the market and its customers. So, companies must understand these factors before drawing up the plan. The idea is to stick to your strength and keep trying. Take your time to overcome the challenges that you might face on your way before you hit the jackpot. But sales planning provides a basic structure for defining your goals and how to achieve them. Without a structure, it is rather difficult to have a sustainable revenue graph.
The one size fits all formula is difficult to implement when it comes to sales planning as all businesses are different, and so are the market and its customers. So, companies must understand these factors before drawing up the plan. The idea is to stick to your strength and keep trying. Take your time to overcome the challenges that you might face on your way before you hit the jackpot. But sales planning provides a basic structure for defining your goals and how to achieve them. Without a structure, it is rather difficult to have a sustainable revenue graph.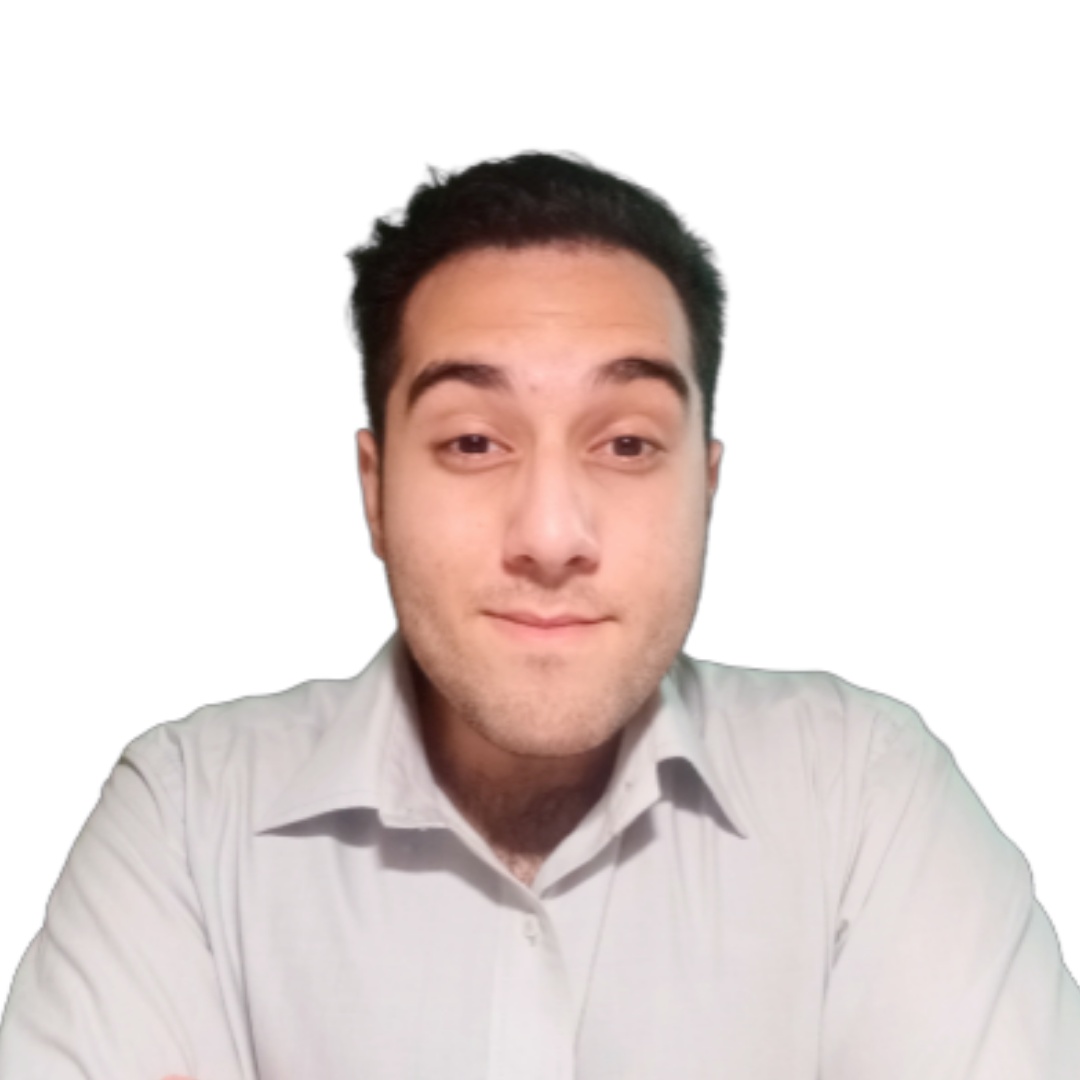 General Manager
Devansh Suri with his expertise in IT and Marketing is able to come up with market viable solutions for clients who are looking for integrating CRM system into their businesses. He looks after all round system development, knowledge base creation and marketing of Flavor System.