Campaign Management: Now Manage Your Campaigns Like a Pro
Be it the series of goofy ads created for Apple's 'Get a Mac' campaign, those huge billboards with the Marlboro Man smoking away in all his glory, or De Beers' unforgettable punchline 'Diamonds are Forever', marketing campaigns have a way of leaving a lasting impression on our minds. It is campaigns like these that make brands memorable. 
People often relate with and remember one stand-out image from a brand's marketing campaign that got stuck in their heads. The higher the recall value of such campaigns, the greater are the chances of businesses succeeding. However, it is hard to create memorable campaigns without proper planning and execution in mind. This is where good campaign management comes into the picture, as even the most creative ideas fall flat if not managed correctly.  
So, what is campaign management? Why does your brand need it, and how can you benefit from it? We'll tell you everything in this article:  
What is Marketing Campaign Management, and Why is it Important?  
Marketing campaigns are concentrated efforts spread across various platforms to achieve a specific result. Planning, executing, analyzing, and tracking the entire marketing campaign is called Marketing Campaign Management. They are often confused by marketing in general. But there is a huge difference. Marketing campaigns are more targeted towards a specific goal, and they usually co-exist with a brand's other ongoing marketing efforts. A brand may launch a new marketing campaign to introduce a new product or give impetus to its business over and above all its other promotional activities.  
Several marketing activities and marketing campaigns are going on at the same time in every organisation. In a scenario where multiple campaigns are being executed by a brand, managing them efficiently is essential for their success.
Why is it Important?
Marketing campaign management creates a proper structure for your efforts and provides a streamlined path for effective implementation of the marketing strategies.  
Steps to Effective Marketing Campaign Management  
Creating an entire campaign is a big deal as it requires long-term planning and execution apart from understanding your market and the audience. But the processes can be pretty straightforward. 
If you spend enough time planning, the execution won't face any roadblocks. That's why it is important to plan a campaign well. Here's how you can do it: 
Define your goals and ways to measure them
The purpose of your campaign will be the deciding factor on how to approach it. Whether you want to increase brand awareness, launch a new product, generate more sales, widen your customer base, or customer loyalty – your goals should be crystal clear before you set off to develop a campaign. Without a clear goal, you will only be shooting in the dark. With every goal, you must also define how much you wish to achieve. For example, if your goal is to increase sales, what is the number you are looking at, etc.
Define clear measurables for your campaign's success
To ensure that your marketing campaign is successful, you need more than just clearly defined goals. Well designed measurables, number of sales, and net profit are what are needed to measure the achievement of your marketing campaign. Measurable metrics like return on investment, customer lifetime value, website traffic, social media reach, engagement, etc., can ensure that you can measure how much you have been able to achieve through your campaign. 
Identify and understand your customers
Unless you know who you are designing your campaign for, it would be impossible to reach the desired end. Therefore, it is essential to know who your audience is and where and how you can reach them before you start tactically planning your campaign. Knowing them will give you direction and intent to create a campaign that resonates with their sensibilities. 
Decide on how to reach customers – tools, mediums & resources
Once you know your goals and your target audience, you need to know how you will reach them. Whether it's the traditional forms of advertising like print ads, billboards, etc. or the more advanced and contemporary ones like social media and digital mediums, it is important to know what will catch your audience's attention and grab their eyeballs. While concentrating on a particular resource or medium is a good idea for targeted efforts, it is advisable to utilise multiple mediums in today's digitally active world. 
Finalise your marketing budget
One of the most important aspects of a successful marketing campaign is your budget. How much you are ready to spend, will decide a lot of things including the scale of the campaign, resources, mediums, etc.   Simply spending a lot of money doesn't guarantee success. You need proper planning and execution to make your idea work. So, plan the budget well, including factors like cost of content creation, advertising, web hosting, number of people to be hired, their salaries and paid media, etc. This will give you a clear idea about your overall expenditure for better planning.
Plan your workflow, timetables, and deadlines
Execution is yet another important aspect of developing a successful marketing campaign. Once all the plans are in place, decide on how they will be executed. Break it down into small steps for better results. 
Decide which team will be given a particular task

Finalise the launch date

Fix deadlines for every step, and stick to them

Fix clear dates for when your material should be ready 

Plan how, when and where your content/visuals would be highlighted
Test it before you execute it
Testing the entire campaign on a small audience is a good way of knowing whether it will work or not. It will also show you the loopholes if there are any. You can rework those areas before going all out and pouring your entire budget of the campaign in one go. 
Finally, track the performance
Once your campaign has been rolled out, you should keep track of how it is performing, how the audience is reacting to it, and if you should continue with it, scale it up or slowly phase it out. This will ensure that you are not spending an unnecessary budget on the campaign if it is not working well. 
What campaign Metrics should you pay attention to?
Apart from proper planning and execution, it is also important to know how your marketing campaign is performing, for which you can make use of the following campaign metrics. 
Conversion rate
This helps in realising the number of leads generated and how many customers have shown interest. 
CPM (Cost per Mille)
It is an estimate of how much it costs to reach a thousand ad impressions from a particular campaign. 
Cost per Acquisition
It is an estimate of how many positive actions or sales were done and how much did it cost to get to that number. 
Return on Investment
As it sounds, it is a measure of how much money you have spent on the campaign and how much total you have made. 
Total customer acquisition
Acquiring new customers is an important goal, and you should keep an eye on how many new ones were added through your campaign. 
What is a Campaign Management Software and What are its Benefits 
A marketing campaign is spread out in various directions, and there is a lot going on. A campaign management software provides crucial information and insights about the various components of a marketing campaign, and each part of a campaign is making money. 
Using campaign management software can help you centralise all the efforts for better results. Following are the top five benefits of using Campaign Management Software:
 
Reduced lead time

Campaign management software automates and hastens several processes, reducing the lead time of campaign rollout is significantly decreased.



Tracking of campaign efficiency

Through efficient marketing solutions, the software can gauge which parts of the campaign are working and which are not. 



Customisation and Personalisation

These are two factors that result in a higher campaign success rate. The automated system can identify customer behaviour and modify emails, landing pages, offers, etc. 



Cost-effective execution

With automation, companies can save up on deploying several people for doing a task. Automation not only saves cost but also provides more accurate results. 



Feedback and team collaboration

Campaign management software allows for better collaboration within different teams as all the data is visible on a single platform. The software also allows customer feedback to be seen so that changes can be made accordingly. 
Best Campaign Management Tools
Campaign management tools are essential requirements to ensure faster and more efficient execution of campaigns. Marketing campaigns are complex plans that require a systematic and holistic approach for successful execution, and campaign marketing tools can provide that. But you must choose the right one. Here are a few best options: 
Project Management Tools
These tools help you manage all your assets, documents, approvals, and communications efficiently. The to-do list in a marketing campaign can become overwhelming due to the sheer number of tasks involved. But a project management tool can simplify and organise them all for easy management. 
Email Tools
Emails are extremely essential for effective communication. If anyone subscribes to your email list, they are either genuinely interested in your product/service or are loyal to your brand. Either way, you should make sure that they are pampered with the right efforts. And email marketing tools can help you do that. 
CRM Tools
Customer Relationship Management drives your campaign, and an effective CRM tool like Flavor can channelise your customer relationship efforts. It helps you simplify and automate efforts and develop long-lasting and productive customer relationships. 
Conclusion
Marketing campaigns are essential in creating the right buzz, developing new customers, and creating a unique brand identity. The right marketing campaign can completely turn around a brand's business, and there are ample examples to back that claim. But, executing something that involves several aspects is not possible without proper management. This is why it is essential to invest in marketing campaign management so that your efforts yield the right results.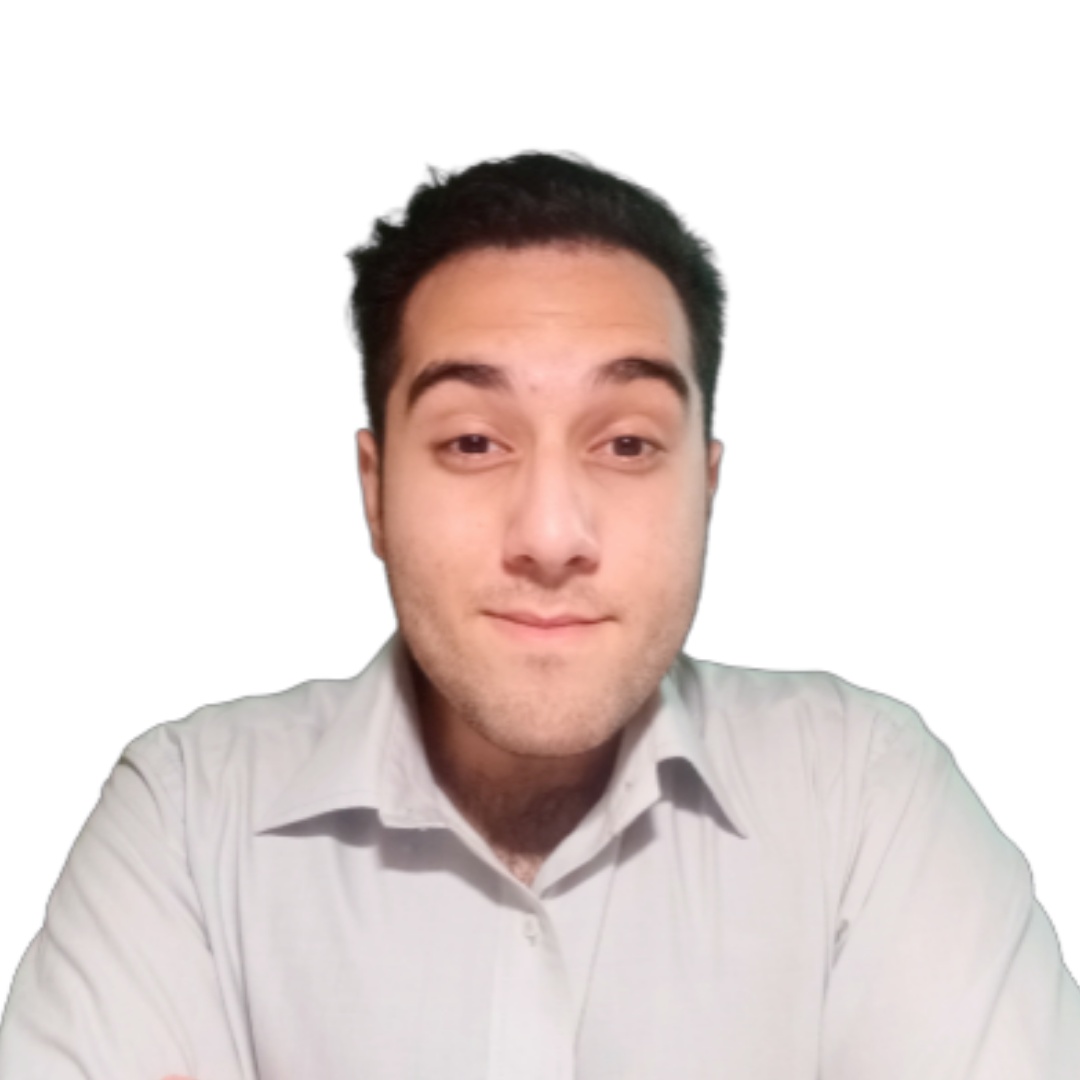 General Manager
Devansh Suri with his expertise in IT and Marketing is able to come up with market viable solutions for clients who are looking for integrating CRM system into their businesses. He looks after all round system development, knowledge base creation and marketing of Flavor System.