Step 1
At times it can be tricky for staff to change their password so the super admin can do this by clicking on EDIT button from Action column for that staff member.

Step 2
Then click on reset password.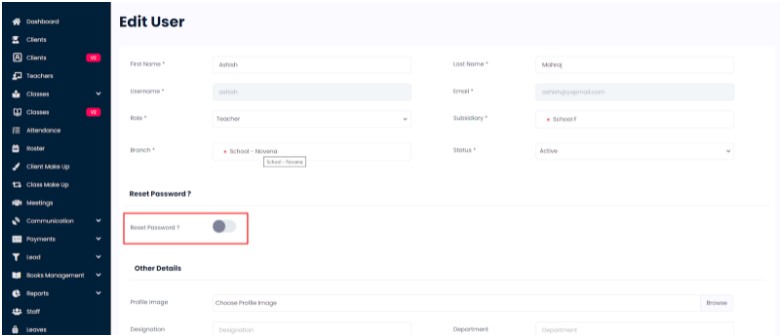 Step 3
As you can see here you don't have to put the old password and can straight up insert a new password. Click on save and then update the staff member about their new password.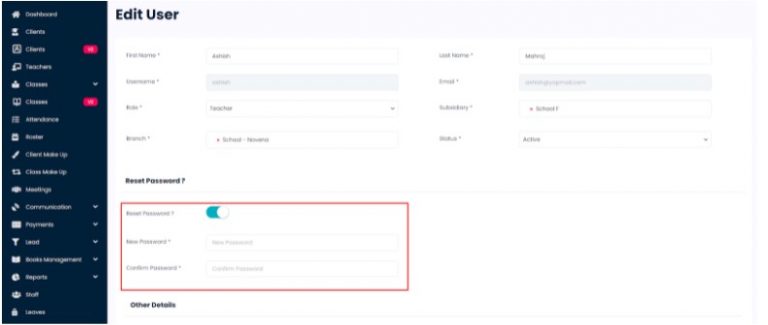 Need more help? Ask us a question
Please let us know more of your details and our team will reach out to you very shortly.