Step 1
Go to your profile at the top right corner and select Account Settings from the menu.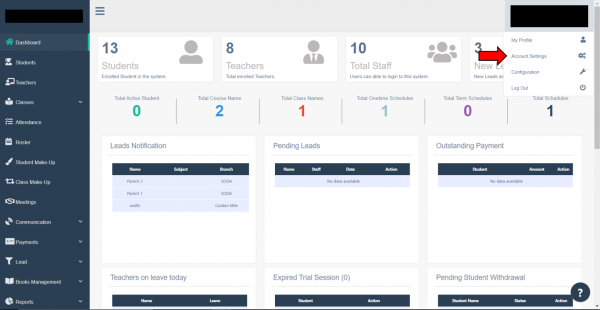 Step 2
Under General Settings go to Show Contact person Details and turn it on.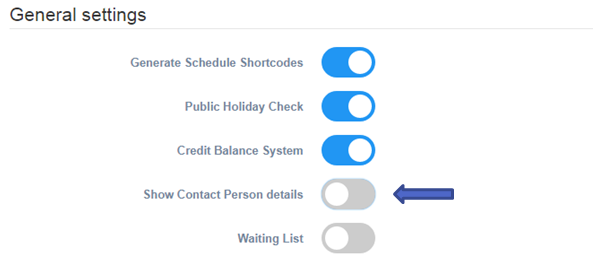 Step 3
once its enable you will have an open to 'Don't allow to add Student without Contact Person' you can activate it as per your needs.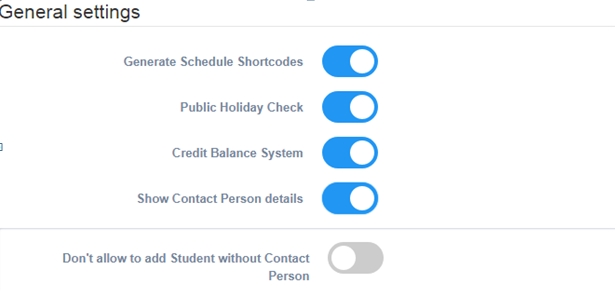 Step 4
Final step where you need to click on Update. 
Need more help? Ask us a question
Please let us know more of your details and our team will reach out to you very shortly.